The Truth About Today's Low Interest Rates
Blog posted On August 04, 2020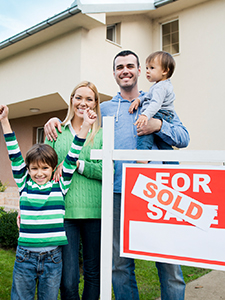 Last week, the Federal Open Market Committee (FOMC) voted to leave the federal benchmark interest rate unchanged and mortgage rates continued to hit historic lows. Whether you're a homeowner thinking about a refinance or a home buyer ready to make a purchase, you've likely been encouraged to make your moves by today's low rates.
While interest rates have generally trended lower, the rate of interest on your mortgage will not necessarily match the average mortgage interest rate. Your mortgage interest rate is determined by personal factors like your credit score and your debt-to-income ratio. Even if you see a super low rate being advertised, your actual rate may differ.
How do you get the best possible rate on your mortgage? Here's what you should know:
Your Credit Score Matters
Improving your credit score is one of the most important things you can do to improve your chance of getting a lower interest rate on a mortgage loan. Money.com reported improving a "bad" credit score (less than 600) to an "excellent" credit score (greater than 750) can reduce the average rate of mortgage interest by over 40 basis points. Even small improvements can make a difference. Improving that "bad" credit score (less than 600) to a "good" credit score (650-699) can reduce the average rate of mortgage interest by about 17 basis points.
Keep in mind, building credit takes time and improving your credit score unfortunately takes much longer than damaging it. If you have credit concerns, the earlier you speak with a loan officer or credit counselor the better. Find out what you need to do to improve your credit score and how long it will take to see a difference.
It's Not Just Your Interest Rate
Your monthly mortgage payment is actually comprised of four parts: principal, interest, taxes, and insurance. Your rate of interest impacts your monthly payment, but so do these other factors. For example, if you finance with a conventional loan and put down less than 20%, you will be required to pay Private Mortgage Insurance (PMI) until your loan reaches a certain amortization rate. Or, if you finance with an FHA loan, you will have to pay a Mortgage Insurance Premium (MIP) for the life of the loan. In some cases, financing from a government loan to a conventional loan can help you lower your monthly payment by removing mortgage insurance, even if the rate of interest does not significantly change.
The length of your loan terms will also impact your monthly mortgage principal payment. A 15-year fixed-rate loan may have a lower rate of interest, but you will be paying a higher principal payment each month, whereas a 30-year fixed-rate loan will have a higher rate of interest, but you will be paying a lower principal payment each month. You have higher payments on a shorter loan term, but you pay off your loan faster and pay less interest over time.
Talk to a Loan Officer
If you want a better idea of what your mortgage interest rate will be, talk to a loan officer and get prequalified. A prequalification is a review of your financial situation that does not involve a hard credit pull. It will not reflect exactly what your rate of interest will be, but it will give you an idea of what you can expect, and if you need to make any changes before applying for a mortgage.
Average mortgage rates are historically low, and even if you do not qualify for the lowest rate you may still qualify for a lower rate than you would have last year.
Sources: Money.com