Market Update: Rates Fall, Housing Market Index, FOMC Meeting, Housing Starts and Building Permits
Blog posted On June 14, 2021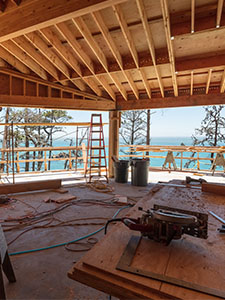 Last week, mortgage rates trended downward after the 10-year Treasury yields dropped to some of their lowest levels since May 7. Though Treasury yields don't directly influence mortgage rates, they often trend in similar directions. When longer-dated Treasury yields (like the 10-year yield) gain strength, mortgage bonds tend to benefit as well – pushing rates lower. This week, the Federal Open Market Committee (FOMC) will be meeting on Tuesday and Wednesday to discuss the benchmark interest rate, currently set near zero. In other important market-moving news, the National Association of Home Builders (NAHB) will be releasing their housing market sentiment index on Tuesday. Housing starts and building permits are scheduled for release on Wednesday.
The NAHB housing market sentiment index is based on a survey of home builders' perceptions on current sales activity, sales expectations for the next six months, and buyer foot traffic. Any reading above 50 is considered positive. In May, home builder sentiment was unchanged month-over-month at a level of 83. Despite the rising costs of lumber and other materials, home builders remain optimistic due to persistent high home buyer demand.
The FOMC sets the federal funds rate. The federal funds rate will influence mortgage rates but not set them exactly. When the Fed raises rates, mortgage rates typically go up. When the Fed lowers rates, mortgage rates typically go down. In April, the Fed left the benchmark interest rate unchanged at a target range of 0.00 to 0.25. However, since April, the economy has shown substantial growth and many economists believe that the Fed will begin to discuss tapering their asset purchases soon. The actual taper will likely not happen until the end of this year or beginning of next year. Either way, after the Fed's meeting, they are scheduled to release a Summary of Economic Projections – which should give us more insight on their expectations.
Housing starts track ground broken on residential projects and building permits track permits issued. In April, housing starts dropped 9.5% to a seasonally adjusted annual rate of 1.57 million. Building permits rose slightly, up 0.3% month-over-month to reach a seasonally adjusted annual rate of 1.76 million. Again, the rising prices of materials could impact the number of housing starts in May.
Also scheduled for release this week is retail sales, the weekly mortgage application survey, and the weekly jobless claims report. Though it's unlikely for the Fed to raise interest rates during this month's meeting, higher rates will be coming eventually. Right now, they are in a historically low range, helping homeowners and home buyers save thousands of dollars. If you're ready to take advantage of low rates, let us know.
Sources: CNBC, CNBC, MarketWatch, Mortgage News Daily, Mortgage News Daily