Market Recap: No Rate Hike, Home Builder Sentiment Drops, Housing Starts and Building Permits
Blog posted On June 21, 2019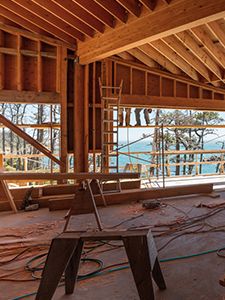 The Federal Open Market Committee (FOMC) met on Tuesday and Wednesday this week and voted to leave the federal benchmark interest rate unchanged. As a result, mortgage rates trended downward. Home builder sentiment fell slightly. Housing starts declined and building permits increased.
The Fed has downgraded economic growth from "solid" to "moderate." The labor market is still "strong" with "solid" job growth. The Fed expects "sustained expansion of economic activity" despite recent uncertainties surrounding global trade tensions. Members of the FOMC are divided regarding the need for a rate cut later this year. Eight members support at least one rate cut, and one member supports a rate hike.
The National Association of Home Builders' (NAHB) housing market index slid two points in June, to a level of 64. However, any reading above 50 is considered positive. Broken down by components, current sales conditions dropped to 71, expectations for the next six months fell to 70, and buyer foot traffic dipped to 48. The main driver of negative sentiment is inflated tariffs that are contributing to higher costs of building materials.
Housing starts declined 0.9% month-over-month in May, to a seasonally adjusted annual rate of 1.269 million units. Single-family starts specifically scaled back to a pace of 820,000 units. Building permits improved, up 0.3% month-over-month to a seasonally adjusted annual rate of 1.294 million. Real estate economists expect new home sales to pick up in the second half of the year, and housing starts would follow.
Following the Fed's decision to hold rates steady, mortgage rates have trended downward. With no rate hikes expected this year, many home buyers and homeowners looking to refinance may benefit from making real estate moves now, while rates are low.
Sources: CNBC, Econoday, MarketWatch, MarketWatch, MarketWatch, Mortgage News Daily