Market Recap: Job Openings Increase, Jobless Claims Drop, Consumer Price Index Unchanged
Blog posted On November 13, 2020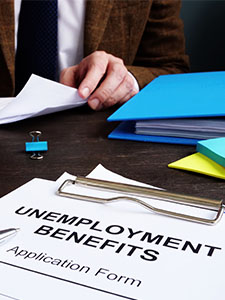 Mortgage rates increased slightly this week, though they continue to remain in a historically low range. Job openings rose marginally, while jobless claims dropped significantly. Consumer prices did not increase after four consecutive months of gains.
On Tuesday, the Labor Department reported a gain of 50,000 jobs in September. Though job openings were initially reported at a level of 6.5 million in August, the Labor Department later revised this number to 6.35. In September, job openings reached 6.4 million. The hiring pace has also normalized as 5.87 million people were hired in September, down from 5.95 million in August. Job separations (those who quit, are laid off, or retire), dropped 30,000 from 4.69 million in August. The number of quits inched up 0.1% for private-sector employees. The economy is evidently normalizing after a huge surge of job losses in March and subsequent job openings in May. However, millions of people are still out of work.
Jobless claims dropped for another week in a row, with initial claims hitting a seasonally adjusted level of 709,000 the week ending 11/7. This was the fourth week in a row that initial claims reached a pandemic low. Surging to nearly 7 million in March, initial jobless claims are slowly returning to pre-pandemic levels. Continuing jobless claims sank as well, reaching a level of 6.79 million for the week ending 10/31. This level is down nearly 20 million from its 25 million pandemic peak in May. Similar to job openings, jobless claims are showing a positive trend in the labor market.
Following four consecutive months of gains, the consumer price index was unchanged from September to October. Year-over-year, however, consumer prices increased by 1.6%. Though food prices rose, the cost of clothing and household items declined. Economists say that the likely cause of price flattening is the increase of coronavirus infections. "With the explosion in virus numbers putting downward pressure on demand in the short-term, we expect inflation to remain subdued for a while yet," said Michael Pearce, a senior economist at Capital Economics.
Though the increase of COVID-19 cases puts downward pressure on consumer demand, the demand for homes remains strong. In October, homes sold faster than they did in September for the first time in almost a decade. As the demand for homes continues to remain strong, home buyers want every edge that they can get. Applications with mortgage preapprovals are much more likely to get accepted by the owner – to get started on yours, contact us today!
Sources: CNBC, CNBC, MarketWatch, MarketWatch, Mortgage News Daily, Wall Street Journal