Market Recap: Home Builder Sentiment Rebounds, Housing Starts and Building Permits Down, Existing Home Sales Fall
Blog posted On May 22, 2020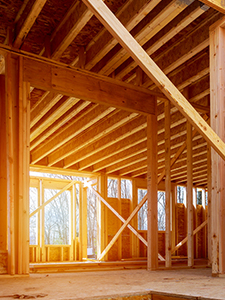 Mortgage rates continued to trend downward this week. Home builder sentiment rebounded in May after a historic plunge in April, suggesting business is starting to get back to normal. As expected, housing starts and building permits declined, as did existing home sales.
The National Association of Home Builders' (NAHB) housing market sentiment index turned around in May, after April's significant drop. Any reading above 50 is considered positive. Current sales conditions increased to 42, sales expectations for the next six months climbed to 46, and buyer foot traffic ticked up to 21. NAHB Chairman, Dean Mon, commented, "the fact that most states classified housing as an essential business during this crisis helped to keep many residential construction workers on the job, and this is reflected in our latest builder survey."
Housing starts and building permits each declined in April, reflecting widespread shutdowns and closures. Housing starts dropped 30% month-over-month to a seasonally adjusted annual rate of 891,000, the slowest pace in 5 years. Building permits also fell, down 20.8% to a seasonally adjusted annual rate of 1.07 million. The data reflects April activity, and May's home builder sentiment improvement could reflect stronger numbers ahead.
Existing home sales fell 17.8% month-over-month in April to a seasonally adjusted annual pace of 4.33 million. Although coronavirus-related stay-at-home ordinances slowed home sales in March and April, real estate experts have not seen a significant drop in demand. National Association of Realtors (NAR) chief economist Lawrence Yun commented, "the listings on the market are still attracting buyers and boosting home prices."
With home builders expressing more confidence, housing professionals are expecting a busier summer. The national spring slowdown has not hurt buyer demand, but some sellers have pulled their homes from the market, increasing buyer competition. If you're looking to make a purchase this summer, expect a busy shopping season, and get preapproved for mortgage financing before you start shopping.
Sources: Econoday, MarketWatch, MarketWatch, MarketWatch, MarketWatch, Mortgage News Daily, PR Newswire