Market Forecast: Job Openings, Mortgage Apps, Consumer Price Index
Blog posted On April 08, 2019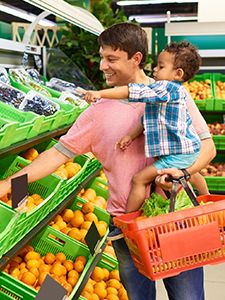 Mortgage rates continued to trend lower last week, leading to a surge in refinance mortgage activity. This week, the only significant housing report will be the Mortgage Bankers Association (MBA) weekly mortgage application survey. Other market-moving reports include the Labor Department's Job Openings and Labor Turnover Survey (JOLTS) and the consumer price index.
The JOLTS report details monthly changes in the number of job openings and offers rates on hiring and voluntary quits. In January, job openings rose to a level of 7.58 million. The quits rate was unchanged at 2.3%. The data indicates that employers are having difficulty finding the right workers to fill open positions. The trend will also likely contribute to wage growth as companies compete over fewer available employees.
The downward trend in mortgage rates spurred refinance activity. For the week ending 3/19, new purchase applications increased 3.0% and refinance applications jumped 39.0% for a composite increase of 18.6%. The survey's new purchase data also suggests that more first-time home buyers are entering the market, as the average loan size for purchase loans declined slightly.
The consumer price index tracks changes in the prices of a fixed basket of goods and services sold to final consumers. Core CPI excludes more volatile food and energy costs. In February, the consumer price index increased 0.2% month-over-month and 1.5% year-over-year. Excluding food and energy, the index was up 0.1% month-over-month and 2.1% year-over-year.
The labor market and inflationary trends impact housing activity. The Federal Open Market Committee (FOMC) is expected to pause on raising rates for the rest of the year, due to forces from a global economic slowdown. With no rate hikes expected, mortgage rates have trended lower and the number of homeowners who could benefit from a mortgage refinance has increased. Homeowners may choose to refinance to secure a lower rate or change terms, switch loan programs, or withdraw home equity. If you'd like to compare today's rate to your current mortgage payment, use our mortgage calculator: https://www.cmgfi.com/consumer/mortgage-payment.
Sources: Bloomberg, CNBC, Econoday, MarketWatch, Mortgage News Daily