Market Forecast: Housing Market Index, Housing Starts and Building Permits, and Existing Home Sales
Blog posted On May 18, 2020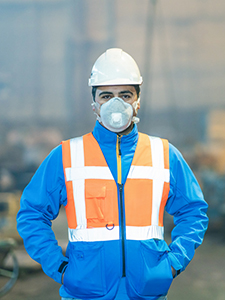 Mortgage rates remain historically low and did not move much last week. This week, several important housing reports are scheduled for release and will give us more perspective on the impact of the coronavirus on the housing market.
The National Association of Home Builders (NAHB) housing market sentiment index reflected a drop in home builder sentiment in April, falling to a reading of 30. Any reading above 50 is considered positive, and the index has not seen a negative reading since 2014. Current sales conditions fell to a level of 36, sales expectations for the next six months also fell to 36, and buyer foot traffic declined to 13. NAHB chief economist Robert Dietz explained the significant impact of coronavirus on the housing market, stating, "96% [of builders] reported that virus mitigation efforts were hurting buyer traffic. While the virus is severely disrupting residential construction and the overall economy, the need and demand for housing remains acute."
Housing starts track ground broken on residential projects and building permits track permits issued. Housing starts and building permits are used to predict future housing market activity like new home sales. In March, housing starts experienced a sharp month-over-month decline, down 22% month-over-month to a pace of 1.22 million units. However, the figure was up 1.4% from March of last year. Building permits also declined, down 6.8% month-over-month to a pace of 1.35 million but increased 5% since March of last year.
Existing home sales or resales make up the majority of real estate transactions. Like all real estate activity, existing home sales slowed down in March, declining 8.5% month-over-month to a seasonally adjusted annual pace of 5.27 million. National Association of Realtors (NAR) chief economist Lawrence Yun predicted, "more temporary interruptions to home sales should be expected in the next couple of months, though home prices will still likely rise."
Despite some procedural changes, like online mortgage applications and video home tours, banks and lenders are still fully operational. Home buyers and homeowners can still apply for mortgage financing for any new purchases or refinances. With record low mortgage rates, many are choosing to make mortgage moves. If you have any questions about how we are continuing to safely operate, please let us know!
Sources: Econoday, MarketWatch, MarketWatch, MarketWatch, Mortgage News Daily