Market Recap: Mortgage Apps Down, Housing Market Index Positive, Housing Starts and Building Permits Improve
Blog posted On May 17, 2019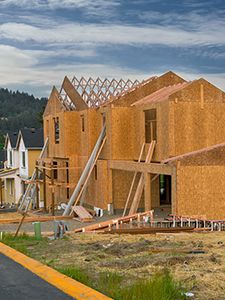 Mortgage rates continued to follow a downward trend this week. However, both new purchase and refinance mortgage application submissions declined. Home builder sentiment improved. Housing starts and building permits each increased.
Despite lower mortgage rates, the weekly mortgage application survey declined for the week ending 5/10. New purchase applications were down 1.0% and refinance applications were down 1.0% for a composite decrease of 0.6%. MBA economist, Joel Kan, referenced "ongoing global trade disputes" explaining those could, "lead to increased anxiety about the economy, which could cause some potential home buyers to put off their home search until the uncertainty is resolved."
The National Association of Home Builders' housing market sentiment index climbed in May to a level of 66, a 7-month high. Current sales conditions jumped to a level of 72, expectations for the next six months increased to 72, and buyer foot traffic ticked upward to 49. Although lower mortgage rates have generated some market movement, builders are still struggling with slimmer margins. With rising materials costs and labor shortages, home buyers end up paying the difference as prices go up.
Housing starts and building permits turned around in April, after declines in March. Housing starts increased 5.7% month-over-month to a seasonally adjusted annual rate of 1.24 million and building permits are up almost 1% to a seasonally adjusted annual rate of 1.3 million. Gains were driven by single-family home construction, up 6.2% to a rate of 854,000.
Although construction activity has picked up and builder sentiment is positive, the NAHB thinks "the industry should be producing 1.1 million single-family homes a year" to keep up with buyer demand. The forecast for 2019 comes in a little lower than 880,000. Data suggests this year's home buyers may still be facing a competitive market, with low mortgage rates, slowed home price appreciation, and limited for-sale inventory. Mortgage preapproval could be the difference between getting your offer accepted and getting a pass. Before you start shopping for a home get preapproved for mortgage financing. The seller will know you are serious and can guarantee a faster transaction.
Sources: CNBC, Econoday, MarketWatch, MarketWatch, MarketWatch, Mortgage News Daily