Market Forecast: Consumer Credit, Mortgage Apps, and Job Openings
Blog posted On December 07, 2020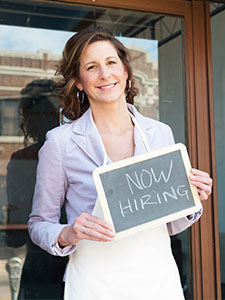 Mortgage rates trended downward last week, touching near-historic lows. This week, the consumer credit report is scheduled for release on Monday. On Wednesday, the weekly mortgage applications survey will be released by the Mortgage Bankers Association (MBA) and the Job Openings and Labor Turnover Survey (JOLTS) will be released by the Labor Department.
The consumer credit report tracks total outstanding consumer debt segmented by revolving and nonrevolving credit. Revolving credit includes monthly debt like credit card statements and nonrevolving credit includes longer term debt like student loans and auto loans but excludes mortgage debt. Outstanding credit card debt rose for the first time in seven months in September. Revolving credit rose at an annual rate of 4.9%, while nonrevolving credit rose at an annual rate of 4.7%. Overall, consumer credit rose $16.2 billion at an annual rate of 4.7%. Though government stimulus packages helped boost income, many months later, this effect has faded.
The MBA weekly mortgage application survey tracks week to week changes in the submission of new purchase and refinance mortgage applications. For the week ending 11/27, mortgage application submissions had a composite decrease of 0.6%. Refinance submissions dropped 5% week-over-week but were still 102% higher than last year. The purchase index rose 9% week-over-week and purchase loan amounts continue to be higher than their average over the past decade, according to Joel Kan, MBA's associate vice president of industry and economic forecasting.
The Labor Department's job openings survey tracks month to month changes in job openings, hirings, and voluntary quits. In September, the number of job openings increased by 50,000 to reach 6.4 million. The hiring pace began to normalize – down from 5.95 million hirings in August to 5.87 million hirings in September. Job separations (those who quit, are laid off, or retire) slowed slightly as well – dropping to 4.66 million in September from 4.49 million in August. The number of quits among private sector employees inched up by 0.1%. September's job openings survey showed normalization after a huge surge of job losses in March and subsequent job openings in May.
With stay-at-home orders, Americans that have been fortunate to continue working from home and have been able to save thousands of dollars by cutting down on commuting costs and reducing expenses on social activities. Some people have even saved enough to finance a first or second home due to record-low rates. If you would like to explore your home financing options, we would be happy to help.
Sources: HousingWire, MarketWatch, MarketWatch, MarketWatch, Mortgage News Daily