How to Sell Your Home this Summer
Blog posted On June 11, 2020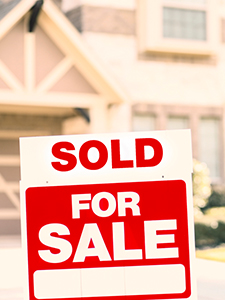 Did you delay listing your home because of the coronavirus pandemic? Are you ready to move and not sure where to start? Many real estate professionals are expecting a delayed busy home buying and selling summer, especially with today's low mortgage rates.
Hire a Realtor or Real Estate Agent
Before you plant that "for sale" sign, hire a Realtor or real estate agent to work with you. Many sellers who choose to sell themselves do so because they think they can save money. However, working with an agent could help you more accurately price your home, get connected with the right buyers, and manage paperwork. Plus, the agent does not earn commission until after your home is sold. Working with an agent will also give you better insight into how your local market is doing and what you can expect.
Get a Home Inspection
Getting a home inspection before you list your home will give you a chance to fix anything or let the buyer know about any issues that may come up in their home inspection. Big structural issues may even cause the buyer to pull out of the transaction or prevent their lender from approving the loan. Smaller issues you may be able to fix yourself, but if there are any problems with the property, you'll want to let your buyer know upfront and price accordingly.
Get Professional Photos
Depending on your location, social distancing procedures may mean that you have less buyer foot traffic through your home. In some parts of the country, buyers are even making offers on home site unseen. Your online listing matters now more than ever. Investing in professional photos will show your home in its best light. Before you hire a photographer, take practice photos to see how everything looks. Then, stage your home to sell. Including a video tour or other virtual component to your listing can also help.
Be Prepared to Move Quickly
Because of the delayed start to this year's buying and selling season, you may be looking at a fairly competitive market. After a slow spring, home listing websites are seeing a spike in home searches and requests for virtual or video tours. Be prepared to move to your next home, by getting preapproved for a mortgage and actively searching. Your listing agent may be able to connect you with other agents in their network with listings of available homes for sale.
Although some parts of the real estate transactions have changed, most real estate professionals are expecting a busy summer for home buyers and sellers. Invest in your virtual listing, be prepared to move quickly, and work with a real estate agent to have the best possible experience.
Sources: Money.com