Market Forecast: Mortgage Applications, Existing Home Sales, New Home Sales
Blog posted On August 19, 2019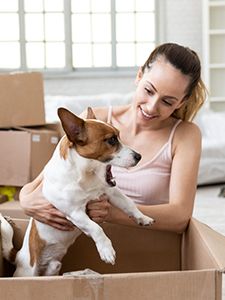 Mortgage rates continue to trend lower, reaching year-long lows in many cases. This week, both the existing home sales and new home sales reports are scheduled for release. The Mortgage Bankers Association (MBA) weekly mortgage application survey comes out on Wednesday.
For the week ending 8/9, mortgage application submissions spiked, with a composite week-over-week increase of 21.7%. New purchase applications ticked up 2.0% and refinance application submissions jumped 37.0%. Joel Kan, MBA's associate vice president of economic and industry forecasting, commented on the refinance momentum, "the 2019 refinance wave continued, as homeowners last week responded to extraordinarily low mortgage rates."
Existing home sales or resales make up about 90% of all real estate transactions. Existing home sales declined in June, down 1.7% month-over-month to a seasonally adjusted annual pace of 5.27 million. Some regions fared better than others. The Northeast and Midwest saw increases of 1.5% and 1.6% respectively, while the South and the West saw declines of 3.4% and 3.5% respectively. National Association of Realtors (NAR) chief economist, Lawrence Yun, compared today's existing home sales data to 2015's, stating, "home sales are running at a pace similar to 2015 levels – even with exceptionally low mortgage rates, a record number of jobs, and a record high net worth in the country."
New home sales, or the sales of newly constructed homes, make up about 10% of all real estate transactions. New home sales rebounded in June, after three months of declines, up 7% month-over-month to a seasonally adjusted annual rate of 646,000. Year-over-year, sales have improved 4.5% from June 2018.
Recently, mortgage rates have touched down to the lowest levels all year, and even homeowners that recently purchased a home could benefit from a mortgage refinance. Keep in mind, a refinance is a new loan origination, and with that comes closing costs and lender fees. If you're weighing the pros and cons of a mortgage refinance, let me know.
Sources: CNBC, Econoday, MarketWatch, MarketWatch, MarketWatch, Mortgage News Daily