Why You Might Want to Have a Home Inspection, Even in a Busy Market
Blog posted On December 03, 2020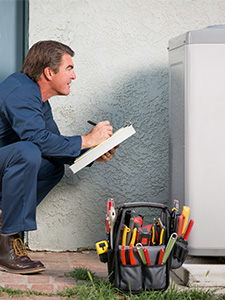 Record-low mortgage rates typically drive home buyers into the housing market. As a result, prices go up and buyer competition increases. Home buyers may try several different tactics to make their offers more appealing, such as getting preapproved for a mortgage, making their offer in cash when they can, and even skipping home inspections.
Choosing to waive your home inspection can be an effective way to compete in a bidding war; however, it can be costly as well. Before waiving your home inspection, beware of the risks involved – they may not be worth the reward.
Safety hazard
The main concern when waiving a home inspection is the safety hazard. You may think that home inspections are not necessary, and you can examine the home on your own. However, a professional home inspector can identify potentially dangerous problems that an untrained eye may not detect. For example, while you may see water damage stains, you may not notice a heating unit malfunction, which can cause carbon monoxide poisoning. An issue like this is virtually impossible to see but can be picked out by a trained home inspector with the right tools and experience.
Other health hazards that a home inspector can discover include poor wiring, structural issues, asbestos, mold, mildew, and pest infestations. Some home inspectors have found bat nests in attics, dead animals in furnaces, and even crawl spaces filled with sewage from a misplaced pipe.
In order to protect yourself from potentially dangerous situations without putting the repair on the shoulders of the seller, you could opt to have a home inspection "for informational purposes." This way, the owner is not responsible for repair – which will make them more likely to accept your offer – and you will have the peace of mind knowing that your home is safe. Or, if major issues are found in the inspection, you can still retract your offer (although you may not get your earnest money deposit back).
Financial risk
Another benefit of an inspection "for informational purposes" is that it can prepare you for future costs on updates or repairs. Buying a home without any idea of its current condition can be a huge financial risk. Some homes might require repairs of $20,000 or more, which adds a significant amount to your ongoing cost of homeownership. Though a home inspection costs a few hundred dollars, it is well worth the cost if it can save you thousands of dollars down the road.
"Without a home inspection, the home buyer has no way to budget for major repairs or system replacements down the road," says Kathleen Kuhn, president and CEO of New Jersey inspection company HouseMaster. "These costs can really add up."
One way to gauge possible repair expenses without requiring a full-on inspection is by getting a pre-inspection. A pre-inspection is conducted prior to making an offer and is often quicker than a full inspection. While it does not examine the home as thoroughly as a full inspection, it will ensure the main systems are safe and up to date. A good home inspector will also offer an estimate of when you will need to replace them and how much it will cost.
You may feel like you need to waive contingencies to stay competitive in the current market, but there are other ways you can make your offer stand out, such as getting preapproved for a mortgage. If you want to make your offer stronger with a mortgage preapproval, talk to us today, and we'd be happy to help you get started.
Sources: Investopedia, Money, Realtor