Where Home Prices are Headed Post-Pandemic
Blog posted On May 28, 2020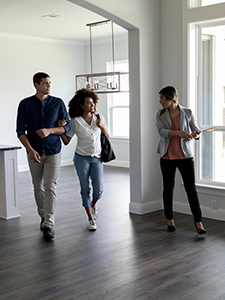 The last Recession that most of us remember was brought on by the Financial Crisis of 2007-08. Following this recession, home prices tumbled, due in part by irresponsible lending practices that left many homeowners unable to pay their mortgage. The current global economic slowdown brought on by the coronavirus pandemic will likely not hurt home values the same way. Before the pandemic-related shutdowns, the economy was thriving, job creation and home price appreciation were steady, and lenders were observing strict lending guidelines enacted after the Financial Crisis. As states start to reopen, and people go back to work, most real estate professionals predict that home prices will remain stable and continue to appreciate.
Even though early coronavirus-related closures rattled the stock market, home prices are not as volatile. When the stock market suffered, home price appreciation slowed slightly. Although many industries and businesses were forced to close to limit close contact and the spread of coronavirus, banks and lenders and real estate agencies and brokerages have remained open. Much of the mortgage process can be completed online or over the phone and Realtors and real estate agents have adapted by providing virtual tours and video walk-throughs. Real estate activity has certainly slowed over the past two months, but people are still buying and selling homes.
Additionally, homeowners have a lot more equity in their homes compared to 2008. With stricter underwriting standards and homeowners staying in their homes longer, homeowners are sitting on a record amount of tappable home equity. As recently as April, the Urban Institute revealed American homeowners have a collective $19.7 trillion in tappable home equity.
The Federal Reserve and the federal government are also taking proactive steps to protect home prices and preserve mortgage-market liquidity. The recently passed Coronavirus Aid, Relief, and Economic Security (CARES) Act allows homeowners who are experiencing financial hardship to apply for mortgage forbearance and the Federal Reserve is continuing to support mortgage investors by buying mortgage-backed securities.
Realtor.com chief economist Danielle Hale predicted, "I think we'll see home prices stay flat or grow but they'll grow much more slowly this year than they have in previous years." Recent housing data supports this prediction. A safer mortgage market, strong buyer demand, and a strong housing market before the recession will likely protect home values and continue to support home price appreciation, even if it's at a slower pace.