The Cost of Selling to an "iBuyer"
Blog posted On July 17, 2019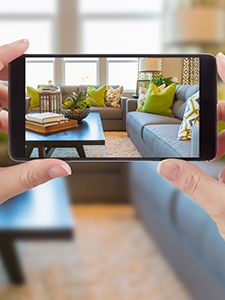 In a busy market, selling your home through real estate startups that buy homes directly from buyers may be a tempting offer. Startups like Knock, Offerpad, and Opendoor solicit bids from "iBuyers" willing to buy its customers' homes. A recent MarketWatch investigation found that sellers who sell their homes this way, net 11% less than sellers who sell their homes the traditional way on the open market. Especially when fees and other costs are considered.
Using data collected from 26 transactions throughout the Raleigh-Durham, Charlotte, and Atlanta metro areas, MarketWatch researchers were able to compile the following results.
iBuyer offers fall short of market potential

Atlanta Average

Charlotte Average

Raleigh-Durham Average

Actual sold price

$293,311

$237,900

$211,100

Opendoor offer

$256,838

$218,700

$202,660

Opendoor fee

6.9%

5.0%

5.6%

Offerpad offer

$240,813

$204,015

Offerpad fee

7.8%

7.8%

Estimated customer net, Opendoor offer

$238,142

$207,765

$190,971

Estimated customer net, Offerpad offer

$222,005

$188,274

Actual customer net, open market

$271,240

$220,911

$196,571

Offerpad discount

18.2%

14.8%

Opendoor discount

12.3%

6.0%

2.8%

Sources: MarketWatch calculations based on customer interviews, public records, and Knock company data.

Startups that connect home sellers to iBuyers typically offer a lower sales price, and often charge higher fees. Knock charges a 6% fee for all homeowners, but Opendoor and Offerpad fees vary depending on the location, value of the home, and other factors.
Home sellers who consider selling through one of these startups do so for the convenience factor. However, working with a Realtor or real estate agent has distinct advantages. Realtors have connections throughout the real estate community and early access to home listings through the MLS. Your Realtor or real estate agent may connect you with a buyer faster than you think depending on their network. Realtors and real estate agents will also assist with lengthy paperwork and walk you through the process, which can be especially advantageous if you are a first-time home seller. If you are thinking about selling to an iBuyer through a startup versus working with a Realtor or real estate agent, get connected with a local agent first. Remember, they don't get paid until the sale of your home – it's worth a conversation first!
Sources: MarketWatch