Should you look at homes outside your budget?
Blog posted On February 27, 2020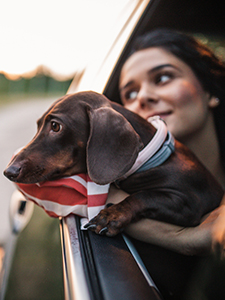 Before you start looking at home listings, you should get preapproved for mortgage financing. Mortgage preapproval lets you know how much you can qualify for, estimate what you'll need for a down payment, and lets you set a budget. Once you've gotten preapproved, you'll know whether or not the homes you're looking at are within your budget. You also may be heartbroken to find out the perfect home you've been checking out is outside your budget. Is there ever a reason to look at homes outside your budget?
The listing price on the home is just that, the listing price. When you put an offer on the home you might offer above or below the listing price depending on what's going on in the market and what your real estate team advises you to do. Looking at homes outside your budget could be a useful exercise to see what else is out there, and maybe even negotiate a deal.
Why should you look at homes outside your budget?
You're struggling to find a home.
Buyers around the country are facing competitive markets with limited homes for sale. If you're looking for a home this year, you may be struggling to find something within your price range. If you've found your home search has stagnated, consider looking at higher-priced homes. While you shouldn't borrow the maximum amount for which you qualify, you may be able to afford a more expensive home by increasing your down payment through down payment assistance or even a gift from your parents.
You could negotiate a lower price.
If a home is out of your price range, but it's not selling, the seller may be asking for too much. Working with a Realtor or real estate agent gives you someone to negotiate on your behalf. Talk with your agent about the home you're considering. Find out if they know the seller's agent or any other information about why the home's not selling. The seller may be willing to negotiate a lower price, because they want to sell their home.
It may actually be a better deal.
Depending on how much more the home costs, it may be a better deal. A lower priced home may be older and with that comes renovation needs. You'll pay a lower price at the time of purchase, but then you'll have to invest in repairs and renovations over time. Buying a newer home at a higher price might mean a higher upfront cost but you won't be stuck paying for ongoing repairs.
Buying a home is a big investment, but purchase price is only one of the factors to consider. Working with a loan officer early can help you set a realistic budget and prepare for scenarios like choosing a more expensive new home over a less expensive older home in need of repair. If you're interested in buying a home this year, get preapproved early. We can help.
Sources: Realtor.com