Nearly 70% of Home Sellers Willing to Accept Lower Offer Price
Blog posted On July 07, 2020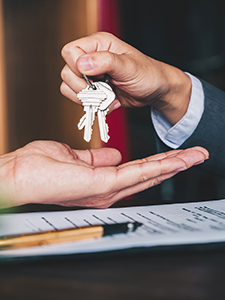 When you're selling your home, you probably have a deadline in mind. Maybe you're starting a new job somewhere else, maybe you want to move before your kids go back to school, or maybe you're eager to close on the new home you are buying. Due to the coronavirus pandemic, many moves have been interrupted or postponed entirely. As a result, a LendingTree survey revealed 69% of home sellers are willing to accept a lower offer price to sell their home, with 29% strongly agreeing with the strategy and 40% somewhat agreeing.
As essential businesses, banks and mortgage lenders have continued to operate throughout pandemic-related shutdowns and temporary closures. However, some sellers have pulled their home off the market or postponed the sale of their home because of social distancing procedures and other precautions. LendingTree found 46% of home sellers delayed listing their home because of the pandemic, 28% listing their home sooner than originally planned, and 26% were not impacted. To limit foot traffic into homes for sale, some Realtors and real estate agents are offering video tours and home listing websites like Zillow are allowing sellers to build virtual tours of their home.
One of the biggest fears home sellers reported facing was that they "won't be able to sell in the time frame [they] had in mind." 8 out of 10 home sellers surveyed are concerned their home won't sell at all as a result of the pandemic-related recession. As a result, some sellers are willing to accept lower offer prices in order to sell their home. Segmented by age groups, 78% of Millennials, 67% of Gen Xers, and 55% of Baby Boomers are willing to accept a lower offer price.
If you're shopping for a home this summer, you should still expect a competitive market. Even if sellers are willing to negotiate and accept a lower offer, historically low mortgage rates are going to motivate more buyers to return to the housing market. Getting preapproved for mortgage financing before looking at homes will help you make a stronger offer. Your mortgage preapproval shows the seller that you are a serious buyer and you've already started the mortgage process, so they can sell their home faster.
Sources: LendingTree, National Mortgage Professional Magazine