Mortgage Trends That Will Define Housing During the End of 2021
Blog posted On August 24, 2021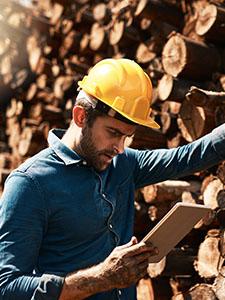 Throughout real estate history, mortgage trends have commonly corresponded with the overall trends in the housing market. If mortgage rates are improving, then it's likely that the real estate industry is doing the same. For the remainder of 2021, there are three key trends that will have an impact on the industry – inventory issues, fluctuating interest rates, and increased technological advances.
Lack of inventory
Over the past few months, we've started to see a modest increase in home inventory. However, the supply of homes is still creating strong buyer competition. During the first half of 2021, inventory was near an all-time low in multiple markets across the U.S. Much of the construction industry was still catching up on production slowdowns caused by the peak pandemic shutdowns in 2020. Additionally, many home building materials have seen shortages most of the year – such as lumber and concrete.
In a normal housing market, a production slowdown wouldn't have a severe effect on sales, prices, and competition. But over the past year, more people have been spending more time at home. Offices shifted to remote work, school shifted to online learning, and most (if not all) of people's days were spent inside. This, combined with COVID-related concerns, the desire for more space, and record-low mortgage rates pushed many eager buyers into the market. The demand greatly outweighed supply and many buyers were competing for properties – bidding thousands of dollars over asking price. Over the past year, home price appreciation has soared at a record pace. However, many economists predict that this fast increase will start to level out soon.
Fluctuating interest rates
Pandemic mortgage rates hit record lows last year and have continued to trend in a historically low range throughout the beginning of 2021. Home buyers are eager to take advantage of low rates, which can save them thousands over the life of their loan and lower their monthly payments significantly. Though home prices are high, the historically low mortgage rates can counterbalance the steep sales cost.
In addition, the Adverse Market Refinance Fee was removed in July 2021, making a home refinance even more appealing to homeowners. Home equity is at an all-time high, giving owners more equity to take out with a cash-out refinance to help pay off other debts or fund home renovation projects.
Increasing technological advances
When the pandemic forced most of the world into a quarantine lockdown, the real estate industry was forced to adjust. From virtual tours to digital closings – there have been many advances in housing technology over the past 18 months. Many companies have found that progressive technological platforms help create a better customer experience. Therefore, much of the industry is adding a digital experience. Home buyers can now apply and qualify for a mortgage via mobile apps or take completely virtual tours of their dream house without leaving their current house. Plus, with companies like DocuSign on the rise, much of the paperwork processes that previously had to be done in person can now be completed securely online. It's likely that technology will continue to advance in the housing world to help make buying or refinancing a home easier than ever.
COVID-19 has impacted the real estate industry in incomprable ways. Right after the initial lockdown, many experts predicted that the pandemic would hurt the housing industry, but it's done just the opposite. Many trends have adjusted to the pandemic precautions and could be lifted once the virus eases. Still, other trends are here to stay.
Sources: HousingWire