More Americans Qualifying for Jumbo Mortgage Loans
Blog posted On August 13, 2019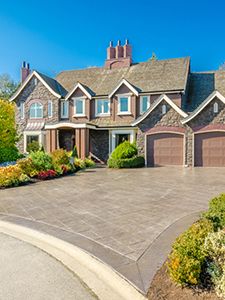 The Mortgage Bankers Association's (MBA) Mortgage Credit Availability Index (MCAI) revealed it was easier to get a jumbo loan in June 2019 than it has been in the past eight years. All types of mortgage loans saw increases in credit availability, but jumbo loan credit availability marked the 6th straight month of increases. Home buyers use jumbo loans to finance homes with purchase prices higher than the conforming loan limits.
A jumbo mortgage loan is a home loan that exceeds limits set by the Federal Housing Finance Agency (FHFA). Not all lenders issue jumbo loans because they are not purchased, guaranteed, or securitized by Fannie Mae or Freddie Mac. The allowable size of a jumbo loan varies from state to state and depends on the value of properties in that area. The FHFA calculates conforming loan limits based on the region.
The MCAI rose 0.2% overall in June. Comparatively, the conventional MCAI was up 0.3%, the government MCAI (including FHA, VA, and USDA loans) was down 0.1%, but the jumbo MCAI was up 0.6%. MBA's associate vice president of economic and industry forecasting Joel Kan commented on how recent mortgage activity has impacted credit availability. He stated, "Credit availability has generally increased in 2019 as lenders have worked to meet affordability challenges. Because mortgage rates have recently fallen and home price growth has decelerated in many markets, credit availability may stabilize at its current levels."
To use a jumbo loan, you will face a more rigorous credit check. Jumbo loans are a higher risk to the lender because they are not securitized by Fannie Mae or Freddie Mac. Jumbo borrowers need to have a good credit score, usually 700 or above, and a very low debt-to-income ratio. You will also need to prove you can cover the higher mortgage payment through proof of income and bank statements. Jumbo loans also tend to carry higher interest rates than conventional and government-sponsored mortgages. Down payment requirements vary, just like on other mortgages. In the past, lenders required a substantial 30% down payment. Today, down payments can be as low as 10-15%, depending on other financial factors.
If you have any questions about using a jumbo mortgage loan to finance a home purchase, please let me know. This loan is a great option for high earners who have not yet accumulated substantial assets to invest in a higher cost property.
Sources: HousingWire, Investopedia