Market Update: Rates Rise; Pending Home Sales and New Home Sales Coming Up This Week
Blog posted On August 22, 2022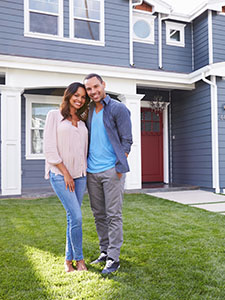 Mortgage rates trended upward last week after new inflation data from the UK and Germany that was hotter-than-expected. Hotter inflation tends to mean higher rates – regardless of whether it's abroad or domestic. Until inflation reports show more consistent trends lower, rates will likely continue their volatility. This week, we have important data coming in on new home sales and pending home sales.
The new home sales report tracks the sales of newly constructed homes and accounts for about 10% of total residential real estate transactions. New home sales were at a seasonally adjusted annual rate. In June, new home sales were at a seasonally adjusted annual rate of 590,000. This is 8.1% below the seasonally adjusted annual rate in May. This trend may appear negative, but in reality it shows that new home sales are finally stabilizing after a huge boom in 2020. In fact, if you compare new home sales from 2018 to 2022 there's still a steady upward trend.
The pending home sales index tracks changes in the number of homes that are under contract but not yet closed. Typically, they are a good indicator for future home sales. In June, pending home sales slipped 8.6%. June marked a particularly volatile month for mortgage rates. In general, they were trending much higher than they currently are trending. Therefore, fewer buyers were signing contracts.
Right now, interest rates are trending lower than their levels in June. Although there's still great volatility in their day-to-day and week-to-week fluctuations, it's hopeful that the general downward trend will continue as inflation data continues to cool. If you'd like to learn more about the market trends, let us know.
Sources: Bloomberg, Census, HousingWire, Mortgage News Daily, NAR