Market Update: Rates Rise; Consumer Price Index and Retail Sales Coming Up This Week
Blog posted On April 11, 2022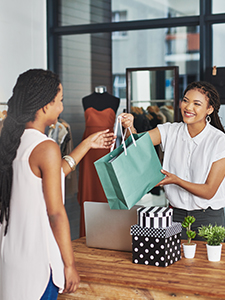 Mortgage rates trended higher last week largely resulting from comments by various Fed members. Three weeks ago, Fed Chairman Jerome Powell kicked off the upward trend with his comments about speeding up the interest rate hikes and balance sheet reduction. Then, last week, Fed Vice Chair Lael Brainard commented that Fed bond buying would be winding down significantly more. This made the markets react since she typically has more of a rate-friendly approach. More demand for bonds generally leads to lower rates. So with comments predicting a reduced bond demand from the Fed, mortgage rates reacted negatively.
There are no major housing reports scheduled for release this week, but there are two major consumer reports are coming out. The consumer price index will be released on Tuesday morning and retail sales will be released on Thursday morning.
The consumer price index tracks the changes in the average price of a fixed basket of goods and services sold to final consumers. In February, the consumer price index increased 0.8% month- over-month and 7.9% year-over-year – the highest level in 40 years. Excluding gas and food, the core consumer price index increased 6.4% year-over-year. UBS, a financial services company predicts that inflation will rise even higher in March, but then it will start to cool off.
Retail sales measure total receipts at stores that sell merchandise and related services to final consumers. In February, retail sales increased 0.3% month-over-month and 17.6% year-over-year. The monthly gain was slightly lower than many economists' expectations. A likely cause is the higher inflation levels.
Some economic experts are predicting a minor recession, however if a recession was coming, we would eventually see a decrease in retail sales. So it is important to monitor these reports. You can stay up-to-date on all the current market events by following us closely on social media, or reaching out to us directly.
Sources: Bloomberg, CNBC, Fortune, Mortgage News Daily, Mortgage News Daily