Market Update: Rates Rise; Construction Spending and The Fed Interest Rate Decision Coming Out This Week
Blog posted On May 02, 2022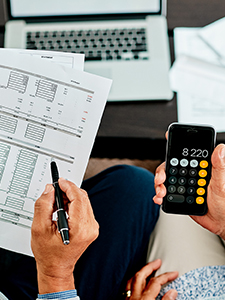 Mortgage rates trended downward last week for the first time in nearly a month. Right now, "volatility is elevated [in the current market], and it has been for quite some time," writes Matthew Graham of Mortgage News Daily. "Every time the rate market hits a new long term high, odds increase that we'll see some attempt at a counterattack in subsequent days." Last week, the drop in rates was closely connected to the lockdowns in China, which caused a drop in global markets overnight, as well as a drop in oil prices.
The U.S. construction spending report tracks total spending on private and public construction projects. In February, total U.S. construction spending inched up 0.5% to reach a seasonally adjusted annual rate of $1.7 trillion. This is 11.2% higher than the construction spending level in 2021. Residential construction spending was at a seasonally adjusted annual rate of $850.6 billion in February, 1.1% above the revised January estimate of $841.2 billion.
The Federal Open Market Committee (FOMC) sets the federal funds rate. The federal funds rate will influence mortgage rates but not set them exactly. When the Fed raises rates, mortgage rates typically go up. When the Fed lowers rates, mortgage rates typically go down. U.S. Federal Reserve officials are aligned in their intent to further raise the benchmark interest rate at their upcoming meeting. How much they will raise it remains to be seen. In March, the Fed raised the benchmark rate by 25 basis points, or 0.25%. With recent inflation levels still soaring to 40-year highs, the Fed is torn on whether to raise it by another 25 basis points or attacking inflation more aggressively with a 50-point hike.
As rate hikes continue to climb, mortgage rates will likely follow the upward trend. If you would like to lock in your rate before rates get any higher, let us know. We offer several rate lock options that can secure your rate for up to one year.
Sources: Bloomberg, Census, Mortgage News Daily, Reuters