Market Update: Rates Rise; Case Shiller Home Price Index, Construction Spending Coming Up This Week
Blog posted On March 28, 2022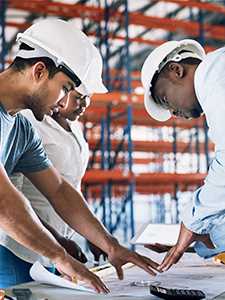 Last week mortgage rates saw a sharp trend upward. Federal Reserve Chairman Jerome Powell spoke on Monday and discussed a more aggressive path with balance sheet reduction. The bond market reacted badly to this, which influenced a sharp trend upward in mortgage rates.
This week, the Case-Shiller home price index is scheduled for release on Tuesday and the construction spending report is scheduled for release on Friday.
The S&P Case-Shiller home price index tracks changes in the value of homes involved in two or more sales transactions across 20 major metropolitan areas throughout the country. Though the data lags by a month, it is still used to gauge home price appreciation trends. In December, home prices rose 1.5% month-over-month and 18.6% year-over-year, respectively. Both the monthly increases and the annual increases were faster appreciation than we saw in November. One of the goals with raising the benchmark interest rate is to help cool inflation and help ease home price appreciation.
The U.S. construction spending report tracks total spending on private and public construction projects. In January, total construction spending increased 1.3% month-over-month and 8.2% year-over-year. Residential construction spending climbed 13.2% year-over-year.
Also scheduled for release this week are the employment reports, GDP report, PCE index, consumer spending, personal income, and the weekly jobless claims and mortgage application submissions.
With limited existing home inventory, many buyers are turning to new construction options. With our construction programs we offer 2-in-1 financing with one loan, one application, and one closing for both your construction costs and mortgage financing. Ask us about our construction loan programs today!
Sources: Bloomberg, Census.gov, Mortgage News Daily, MBS Highway, S and P Global