Market Update: Rate Fall; Pending Home Sales, Case-Shiller Home Price Index, and Construction Spending Coming Up This Week
Blog posted On June 27, 2022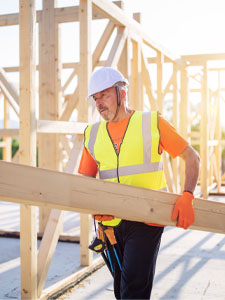 Mortgage rates trended downward last week after a rally in the bond market following Federal Reserve Chairman Jerome Powell's testimony. During his testimony, he subtly prepped the markets for the possibility of a slowdown. When the economy slows, interest rates typically drop.
This week, there are several important housing reports scheduled for release. On Monday, the pending home sales index will be released, followed by the Case-Shiller home price index on Tuesday and the construction spending report on Friday.
The pending home sales index tracks changes in the number of homes that are under contract but not yet closed. Typically, they are a good indicator for future home sales. In April, pending home sales slipped 3.9% month-over-month to an index level of 99.3. This is consistent with May's 3.4% existing home sales decline. Experts predict that as mortgage rates continue to rise, home sales will continue to slow – bolstering inventory for the housing market.
The S&P Case-Shiller home price index tracks changes in the value of homes involved in two or more sales transactions across 20 major metropolitan areas throughout the country. Though the data lags by a month, it is still used to gauge home price appreciation trends. Despite the first Federal Reserve rate hike in March, home price appreciation still accelerated at a faster pace that same month. Overall, home prices jumped 2.4% month-over-month and 21.2% year-over-year according to the 20-city Case-Shiller home price index. Because the index is on a two-month delay, it may take a few more months to see any noticeable price deceleration resulting from Fed rate hikes.
The U.S. construction spending report tracks total spending on private and public construction projects. In April, total U.S. construction spending inched up 0.2% monthly, with residential construction still leading the way in spending increases. However, rate increases will likely impact the residential construction sector's spending plans shortly as more existing homes should start coming to the market with weakened demand.
Mortgage rates and the housing market have been changing at a rapid pace this year. To learn more about market trends, contact us.
Sources: Bloomberg, MBS Highway, Mortgage News Daily