Market Recap: Refinance Applications Jump, Home Builder Sentiment Recovers, Housing Starts and Building Permits Climb
Blog posted On July 17, 2020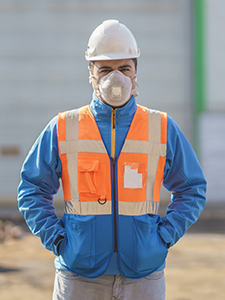 Mortgage rates continue to trend lower. Homeowners have rushed to refinance and lock in record-low rates. Home builder sentiment continued to recover in July, reaching pre-pandemic levels. Housing starts surged and building permits also increased.
The Mortgage Bankers Association (MBA) weekly mortgage application survey showed rate-sensitive homeowners are rushing to refinance, but home buyers pulled back for the week ending 7/10. Refinance application submissions increased 12% and new purchase application submissions declined 6.0% for a composite increase of 5.1%. Record low mortgage rates are motivating many homeowners to refinance to lower their monthly mortgage payment. Fannie Mae's chief economist, Doug Duncan, commented, "at the current mortgage rate, we estimate that nearly 60% of all outstanding loan balances have at least a half-percentage point incentive to refinance."
The National Association of Home Builders' (NAHB) housing market sentiment index climbed to a level of 72 in July. Any reading above 50 is considered positive, and each segment of the index was positive. Current sales conditions rose to a level of 79, sales expectations jumped to 75, and buyer foot traffic improved to 58. Although builders are facing higher materials costs, as lumber prices hit a two-year high, sustained buyer demand is creating favorable conditions for home builders. NAHB chief economist, Robert Dietz commented, "new home demand is improving in lower density markets, including small metro areas, rural markets and large metro exurbs, as people seek out larger homes and anticipate more flexibility for telework in the years ahead. Flight to the suburbs is real."
Housing starts increased a strong 17.3% month-over-month in June to a seasonally adjusted annual rate of 1.186 million units. Additionally, May's figure was revised up. Building permits also increased, up 2.1% from May to June to a seasonally adjusted annual rate of 1.241 million units. Low mortgage rates and fewer available homes for sale continue to open up the market for home builders.
Many homeowners could benefit from a mortgage refinance, even if they bought their home within the past few years. Average mortgage rates have touched the lowest level in the past twelve months and are expected to stay low. If you have any questions about today's rates, let us know.
Sources: CNBC, CNBC, Econoday, MarketWatch, MarketWatch, Mortgage News Daily, Reuters