Market Recap: Rates Stay Low, Home Builder Sentiment Improves, Housing Starts and Building Permits Decline
Blog posted On September 18, 2020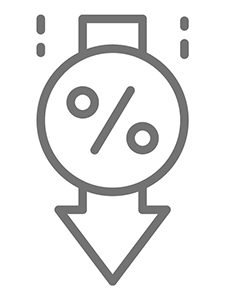 The Federal Open Market Committee (FOMC) met on Tuesday and Wednesday of this week and, as expected, did not move interest rates. As a result, mortgage rates remain historically low. The National Association of Home Builders' (NAHB) housing market sentiment index improved. Housing starts and building permits declined slightly in August after strong gains in July.
As expected, the FOMC voted to hold interest rates steady on Wednesday and revealed its ongoing plans for monetary policy for the next three years. The dot plot revealed the Fed intends to hold interest rates near zero through at least 2023 as the economy recovers from the coronavirus pandemic-related slowdown. Based on the decision, consumers can expect low interest rates to persist in the years to come. Savers will earn less on savings accounts, but borrowers can expect to borrow money at lower costs.
The NAHB housing market sentiment index jumped to an all-time high of 83 in September as record-low interest rates and fewer available homes for sale create the ideal housing market for home builders. Current sales conditions climbed to 88, sales expectations for the next six months rose to 84, and most notably buyer foot traffic soared to 73, a record high for the index. NAHB chief economist, Robert Dietz attributed the "suburban shift" as one of the trends impacting home builders commenting, "builders in other parts of the country have reported receiving calls from customers in high-density markets asking about relocation."
Housing starts and building permits each declined from July to August. Housing starts fell 5% month-over-month to a seasonally adjusted annual rate of 1.42 million. Year-over-year, however, sales increased 3%. Building permits declined 1% month-over-month to a seasonally adjusted annual rate of 1.47 million. Year-over-year permits were about even.
Low mortgage rates and fewer available homes for sale has created an opportunity for new home builders to replenish housing inventory. When you build a new home, you may have to wait longer to move in, but you can design it to your liking and your appliances will likely come with warranties. If you are buying an existing home, you may be able to move in right away but you could have to adapt it to fit your needs through a renovation or remodel. If you have any questions about building a new home versus moving into an existing home, let us know.
Sources: Bankrate, Econoday, MarketWatch, MarketWatch, MarketWatch, Mortgage News Daily