Market Recap: New Purchase Mortgage Applications Up, Consumer Price Index, and Retail Sales
Blog posted On May 15, 2020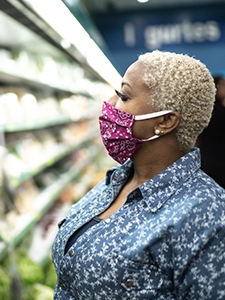 Mortgage rates did not move significantly this week, maintaining historically low levels. Home buyers reacted, and new purchase mortgage applications jumped. The consumer price index showed inflation has slowed, due to the coronavirus-related economic slowdown. Retail sales fell sharply.
The consumer price index declined 0.8% month-over-month in April, but actually increased 0.3% year-over-year. Excluding more volatile food and energy costs, the index is down 0.4% month-over-month but up 1.4% year-over-year. Lack of travel influenced the price drop, as gas prices fell 20% and airport traffic plummeted 90%.
The weekly mortgage application survey showed home buyers are continuing to take advantage of lower mortgage rates. For the week ending 5/8, new purchase application submissions jumped 11.0% and refinance application submissions dropped 3.0% for a composite increase of 0.3%. MBA economist, Joel Kan, told CNBC, "we expect this purchase trend to continue […] as states gradually loosen social distancing measures, and some of the pent-up demand for housing returns in what is typically the final weeks of the spring homebuying season."
As consumers reduced spending, retail sales expectedly fell 16.4% month-over-month in April. Retail store closures and layoffs impacted the figure. Excluding vehicle sales, the figure is down 17.2% and excluding gas and vehicles, sales are down 16.2%. Consumers are traveling less, hitting gas stations hard. Sales also fell at nonessential stores like clothing, furniture, and electronic stores. Restaurant and bar sales are also down. Grocery stores and home centers each posted gains.
Some states are starting to lift or ease stay-at-home orders, allowing businesses to reopen at limited capacities and sending people back to work. As an essential business, banks and mortgage lenders have remained open and much of the mortgage process can be done online or over the phone. If you have any questions about how we're continuing to safely operate, let us know.
Sources: CNBC, Econoday, MarketWatch, MarketWatch, MarketWatch, Mortgage News Daily