Market Recap: Mortgage Rates Continue to Fall, Construction Spending, ADP Employment Report, and More
Blog posted On June 07, 2019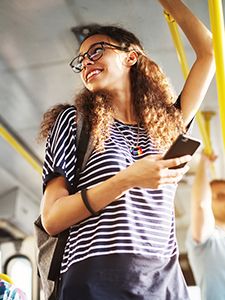 Mortgage rates continued to fall this week. US construction spending was unchanged. New purchase mortgage applications declined, but refinance applications are up. The ADP employment report added fewer jobs than expected.
US construction spending was unchanged in April, after March's figure was revised slightly upward. Annually, spending is down 1.2%. Based on the data, homeowners have cut back on renovation spending and new home construction has also tapered off. Although spending on private projects is down 1.7%, spending on government projects is up 4.8%, specifically spending on highways, streets, and schools.
The weekly mortgage application survey showed homeowners are taking advantage of lower rates, but home buyers are not as moved. New purchase application submissions declined 2.0% but refinance application submissions are up 6.0% for a composite increase of 1.5%. Mike Fratantoni, MBA senior vice president and chief economist, commented on the surge in refinance activity, "Some borrowers, particularly those with larger loans, jumped on the opportunity to refinance, bringing the index and average refinance loan size to their highest levels since early April. Additionally, refinances for FHA and VA loans jumped by 11%."
The ADP employment report fell to a nine-year low with the addition of only 27,000 jobs in May, much lower than expected. Medium-sized businesses added only 11,000 jobs and large firms added 68,000 jobs. Small businesses cut 52,000 jobs. ADP architect Mark Zandi said the data reflects an overall weakening in the economy, stating, "growth is slowing."
Mortgage rates are expected to continue to stay low this year. Many homeowners, especially those with higher balance loans, could take advantage of these lower rates with a mortgage refinance. If you're not sure if a refinance is right for you, try our free mortgage calculator. You might be surprised how much you could save from a rate and term refinance.
Sources: AP, CNBC, Econoday, MarketWatch, MarketWatch, Mortgage News Daily