Market Recap: Mortgage Apps Flat, Existing Home Sales Increase, New Home Sales Decline
Blog posted On August 23, 2019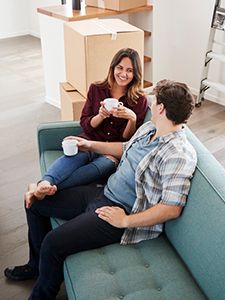 Mortgage rates flattened out this week, not moving significantly in either direction. As a result, mortgage activity was slow. Existing home sales increased in July, possibly triggered by this summer's lower mortgage rates. New home sales fell sharply.
After a strong start in August, new purchase mortgage application submissions declined 4.0% and refinance application submissions increased 0.4% for a composite decrease of 0.9% the week ending 8/16. Still, refinance volume was 70% higher than one year ago.
Existing home sales or resales increased 2.5% month-over-month in July to a seasonally adjusted annual rate of 5.42 million. Annually, resales are up 0.6%. Three of the four regions increased, up 8.3% in the West, 1.8% in the South, and 1.6% in the Midwest. In the Northeast, however, sales were down 2.9%. National Association of Realtors (NAR) chief economist, Lawrence Yun, explained lower mortgage rates help but positive economic outlook will also influence home sales. He commented, "home buying is a serious long-term decision and current low or even lower future mortgage rates may not in themselves meaningfully boost sales unless accompanied by improved consumer confidence."
New home sales declined in July, down 12.8% month-over-month to a seasonally adjusted annual rate of 635,000 units. Construction activity was stalled by higher new home prices, and shortages of land and labor.
Mortgage rates are likely to stay low through the end of the year. Lower mortgage rates are good news for both home buyers and homeowners looking to refinance. If you're interested in making mortgage moves this year, check out our free mortgage calculator to weigh your options.
Sources: CNBC, Econoday, MarketWatch, MarketWatch, Mortgage News Daily, Yahoo Finance