Market Recap: Mortgage Apps Climb, Home Builder Sentiment Improves, Housing Starts Decline but Building Permits Increased
Blog posted On August 16, 2019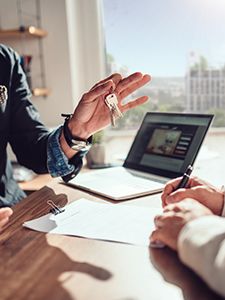 Mortgage rates have not moved significantly this week, staying near year-long lows. Lower rates led to a significant increase in refinance mortgage applications. The National Association of Home Builders (NAHB) housing market index improved. Housing starts fell but building permits jumped.
Lower rates spurred mortgage momentum for the week ending 8/9. New purchase applications increased 2.0% and refinance applications climbed 37.0% for a composite increase of 21.7%. The average 30-year fixed-rate mortgage rate has declined to its lowest level since November 2016. The MBA's associate vice president of economic and industry forecasting commented, "in just the last two weeks, rates have decreased 15 basis points and the finance index has increased more than 50%, reaching its highest level since July 2016. The government refinance index, driven by a 25% increase in VA refinance applications, is now at its highest level since May 2013."
Home builder confidence improved to a level of 66 in August. Current sales conditions jumped to a level of 73 and buyer foot traffic also increased to a level of 50. Sales expectations for the next six months, however, dropped one point to a level of 70. NAHB chief economist Robert Dietz commented on the positive outlook, "although affordability headwinds remain a challenge, demand is good and growing at lower price points for smaller homes."
Housing starts dropped again in July down 4.0% month-over-month to a seasonally adjusted annual rate of 1.191 million. Severe weather, like Tropical Storm Barry in Louisiana, may have halted home building in the Southeast. June's figure was also revised slightly downward. Single-family housing starts, specifically, increased 1.3% month-over-month, rising in all regions except the South. Building permits climbed 8.4% to a seasonally adjusted annual rate of 1.336 million. While builders acknowledge strong demand for homes, construction costs and lack of buildable lots continue to hamper activity.
Lower mortgage rates continue to incentivize homeowners to refinance. A refinance is an opportunity to lower your mortgage payment, change loan terms, and even take cash out, but it is a new loan origination that will come with closing costs. Before you refinance, preview your new payment with our mortgage calculator.
Sources: CNBC, CNBC, CNBC, Econoday, National Mortgage News, MarketWatch, Mortgage News Daily