Market Recap: Job Openings Up, Mortgage Apps Jump, Consumer Borrowing Declines
Blog posted On July 10, 2020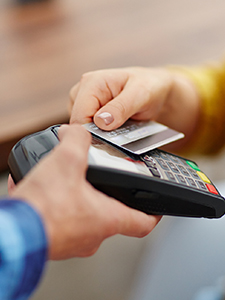 Average mortgage rates touched the lowest level in the past twelve months according to Mortgage News Daily. Job openings are starting to increase as workers return to work. Both new purchase and refinance mortgage application submissions increased. Revolving consumer borrowing declined again, but nonrevolving consumer borrowing increased.
The Job Openings and Labor Turnover Survey (JOLTS) showed approximately 6.5 million people either found new jobs or returned to work in May, as businesses reopen. There were 5.4 million job openings in May, up from 5 million the previous month. Layoffs and firing declined steeply to a rate of 1.8 million in May after touching a record high of 11.5 million in March. Although the labor market has started to rebound, if there are reclosures and shutdowns due to surges in COVID-19 cases, workers may be furloughed or laid off again.
The Mortgage Bankers Association (MBA) weekly mortgage application survey showed a composite increase of 2.2% for the week ending 7/3. New purchase mortgage application submissions jumped 5% and refinance application submissions ticked up 0.4%. The data indicates that buyers are taking advantage of record low mortgage rates while they can.
Consumer borrowing decelerated at a rate of 5.3% annually in May, much less than April's steep decline. Revolving credit, like credit cards, declined at a rate of approximately 29%. Nonrevolving credit, like student loans and car loans, actually increased by a rate of 2.3%, as vehicle sales rebounded.
Record low mortgage rates with a recovering labor market could mean a busy housing market. Some real estate professionals have advised home sellers to limit tours to prospective buyers who have preapproval letters. If you have any questions about mortgage financing and today's rates, let us know.
Sources: CNBC, Econoday, MarketWatch, MarketWatch, MarketWatch, Mortgage News Daily