Market Recap: Job Openings Down Slightly, Refinance Apps Surge, Consumer Credit Expands
Blog posted On August 09, 2019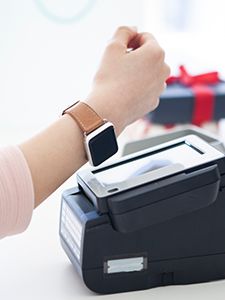 Mortgage rates trended downward this week, reaching year-long lows according to some sources. Job openings slipped slightly. New purchase mortgage application submissions declined but refinance mortgage application submissions are up. Consumer credit expanded less than expected.
The JOLTS report showed labor demand has moderated in recent months, but the jobs market is still strong. In June, job openings fell slightly to a level of 7.348 million, after May's figure was revised higher. Companies hired 5.7 million workers and 5.15 million workers quit. This data marks the 16th straight month that job openings outnumber the unemployed, indicating employers are struggling to find the right workers to fill open positions.
The Mortgage Bankers Association (MBA) weekly mortgage application survey was mixed for the week ending 8/2. Refinance applications surged up 12.0% and new purchase applications declined 2.0% for a composite increase of 5.3%. Mike Fratantoni, MBA senior vice president and chief economist, stated, "the 30-year fixed rate mortgage fell to its lowest level since November 2016. We fully expect that refinance volume will jump even higher this week given the further drop in rates."
Consumer credit expanded in June, but at a slower pace than expected. Overall consumer credit reached an annual growth rate of 4.3%. Revolving credit, like monthly credit card debt, is down 0.1% in June after strong increases in May and April. Nonrevolving credit, like student loans and car loans, increased 5.8% in June. Weaker credit card spending could mean consumers are holding off on making major purchases. Consumer spending is a strong driver of economic growth.
Mortgage rates will likely stay low through the end of the year triggering more new purchase and refinance activity. If you're considering buying a home or refinancing your existing mortgage, compare your options with our mortgage calculator.
Sources: Bloomberg, CNBC, Econoday, MarketWatch, MarketWatch, MarketWatch, Mortgage News Daily