Market Recap: Home Prices Appreciate, Pending Home Sales Jump, Construction Spending Up
Blog posted On October 02, 2020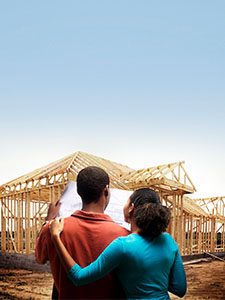 Mortgage rates continued to hit record lows this week. The S&P CoreLogic Case-Shiller home price index showed sustained appreciation in July after no changes in June. Pending home sales soared to a new record high. Construction spending increased for the second consecutive month.
The Case-Shiller home price index appreciated 0.6% from June to July, and 3.9% from last year. Phoenix once again led the 20-city index, up 9.2% year-over-year. Seattle followed with a 7% annual increase, and Charlotte, N.C. was up 6% year-over-year. Home buyers are taking advantage of the record-low mortgage rates. People are leaving crowded cities in search of more space – specifically single-family homes. As buyers flood the limited-inventory market, prices are expected to keep rising.
The pending home sales index rose 8.8% from July to August, hitting a record high. August marks the fourth month in a row that the number of contracts signed has increased. Year-over-year, the pending home sales index rose 24%.
Construction spending was up 1.4% in August, much higher than expected. Year-over-year spending rose 2.5%, reaching $1.4 trillion. The majority of costs were attributed to private construction, with 42% spent on residential projects and 33% spent on nonresidential projects. Public spending only accounted for 25% of the total monthly construction costs. In the wake of the record-low housing inventory, construction projects have been on the rise.
With continued home price appreciation and low interest rates, homeowners have had great opportunities to grow equity in their homes. If you're working on building equity while paying off your mortgage, consider refinancing. Refinancing can help lower your monthly mortgage payments and save for other investments. If you have any more questions about refinancing, let us know.
Sources: MarketWatch, MarketWatch, Mortgage News Daily, The Real Deal