Market Recap: Home Price Appreciation Slows, Existing Home Sales Decline, New Home Sales Increase
Blog posted On July 26, 2019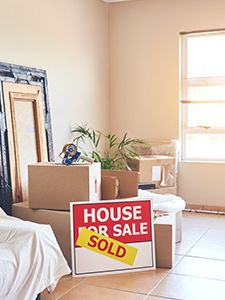 Mortgage rates have not moved drastically this week, trending somewhat lower according to some sources. Home price appreciation has also slowed, according to the Federal Housing Finance Agency (FHFA) house price index. Existing home sales fell, but new home sales rebounded.
The FHFA house price index has appreciated 0.1% month-over-month and 5.0% year-over-year in May. The Mountain region led the charge, with annual gains of 6.7%, followed by the Pacific region up 4.5% annually and the Mid-Atlantic region up 4.4% annually. JP Morgan economist, Daniel Silver, commented "the FHFA index continues to show that the pace of appreciation has been cooling lately."
Existing home sales or resales declined in June, down 1.7% month-over-month and down 2.2% year-over-year to a seasonally adjusted annual pace of 5.27 million units. Regionally, the data was mixed. Sales were up 1.6% in the Midwest and 1.5% in the Northeast, but down 3.4% in the South and 3.5% in the West.
New home sales turned around in June, improving for the first time in three months. Month-over-month sales were up 7% to a seasonally adjusted annual rate of 646,000. Annually, sales are up 4.5%. This month's data pushes the sales pace up to an evenly balanced market, currently it would take 6.3 months to exhaust all available new home inventory.
Next week, the Federal Open Market Committee will meet on Tuesday and Wednesday. Most markets are expecting a rate cut, with the CME's FedWatch tool signaling a 77.5% probability of a quarter percentage point cut and a 22.5% chance of a half percentage point cut. If the Fed does vote to cut rates, mortgage rates will likely react and trend lower. Even without any interest rate movement next week, mortgage rates are historically low.
Sources: Econoday, HousingWire, MarketWatch, MarketWatch, Mortgage News Daily, Reuters