Market Recap: Home Price Appreciation Flat, New Home Sales Decline, Pending Home Sales Improve
Blog posted On June 28, 2019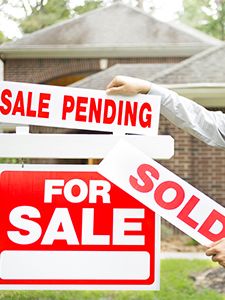 Mortgage rates continue to swing lower, amidst the Federal Open Market Committee's decision to leave rates unchanged. Home price appreciation was flat month-over-month but up marginally year-over-year. New home sales declined, but pending home sales are up.
The Case-Shiller home price index was unchanged from March to April. Year-over-year the index is up 2.5%. Gains were driven by "sand cities" with warmer climates including, Las Vegas, Tampa, and Phoenix, though no cities posted double-digit annual gains. MarketWatch contributor Andrea Riquier wrote, "a slower pace of price gains should help attract buyers, particularly those who have been frustrated by a competitive and pricey housing market."
New home sales declined from April to May, down 7.8% month-over-month. Year-over-year, sales are down a less significant 3.7%. Despite lower mortgage rates, buyers are not rushing to buy newly built homes. Builders are competing with an ample supply of existing homes, plus higher cost of building materials and shortages of land and labor. Buck Horne, home building analyst and senior vice-president at Raymond James, commented, "it's harder for the builders to compete against resale inventory that is priced significantly below where their asking price is now."
The pending home sales index increased in May, up 1.1% year-over-year. Annually, however, signed contracts are down 0.7%. Three of the four regions increased, led by the Midwest, up 3.6% and the Northeast, up 3.5%. Pending home sales were up a marginal 0.1% in the South and down 1.8% in the West.
Lower mortgage rates combined with slowed home price appreciation are contributing to a favorable market for home buyers. Prospective buyers who may have been priced out last year may be inclined to take advantage of this year's improved affordability.
Sources: CNBC, Econoday, MarketWatch, MarketWatch, MarketWatch, Mortgage News Daily