Market Recap: Fewer Job Openings, Mortgage Apps Mixed, Consumer Price Index Jumps
Blog posted On April 12, 2019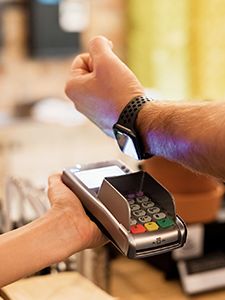 Mortgage rates have not moved significantly this week, trending slightly upward according to some sources. There were fewer job openings in February than in January, as expected. Mortgage application data was mixed, with refinance applications falling off and new purchase applications up slightly. The consumer price index increased, due to rising electricity and gasoline costs.
The Labor Department's Job Openings and Labor Turnover Survey (JOLTS) pulled back in February, after reaching a record high in January. Job openings declined by 538,000 to 7.09 million, the lowest level in eleven months. The drop was expected, as the collection of employment situation reports showed the US had added only 33,000 jobs in February. Since that figure recovered in March, job openings may also turn around. The data from the JOLTS report lags by one month. The voluntary quits rate was unchanged at a level of 2.3%.
The MBA weekly mortgage application survey returned mixed results for the week ending 4/5, partially due to the significant surge in refinance activity the previous week. For the week ending 4/5, new purchase application submissions increased 1.0% and refinance application submissions decreased 11.0% for a composite decrease of 5.6%. However, the outlook is still good for prospective home buyers and homeowners looking to refinance. MBA chief economist, Mike Fratantoni, commented, "this spring's lower borrowing costs, coupled with the strong job market, continue to push purchase application volume much higher."
The consumer price index increased 0.4% month-over-month in March, the largest margin of increase in over a year. Annually, the index is up 1.9% from March of 2018. The increase was largely driven by higher energy prices. Excluding more volatile food and energy, the index is up 0.1% month-over-month and 2.0% year-over-year. Despite this month's uptick in inflation, the Federal Open Market Committee (FOMC) is unlikely to change courses. Overall, inflation has tapered off in recent months.
The labor market and core CPI both influence interest rate policy. Based on economic data and recent comments, the FOMC is not likely to raise interest rates again this year. Many homeowners are choosing to refinance while rates are low. If you have any questions about how a refinance could improve your mortgage experience, please let me know.
Sources: CNBC, Econoday, MarketWatch, MarketWatch, Mortgage News Daily