Market Recap: Fed Leaves Interest Rates Unchanged, Mortgage Apps Up, and Fewer Job Openings
Blog posted On June 12, 2020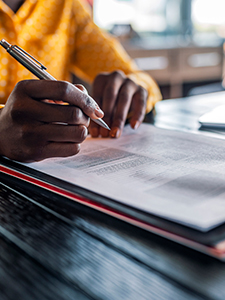 The Federal Open Market Committee (FOMC) voted to leave the benchmark interest rate unchanged this week, and mortgage rates remain historically low. The Labor Department's Job Openings and Labor Turnover Survey (JOLTS) survey showed job openings have fallen to the lowest level since 2014, because of coronavirus closures. Both new purchase and refinance mortgage application submissions are up, as buyers and homeowners take advantage of record low interest rates.
The Federal Reserve did not move interest rates at its meeting this week and signaled there will be no rate hikes until 2022. Based on Federal Reserve Chair Jerome Powell's statement, the committee does not project achieving its long-term employment or inflation goals in the next three years.
In April, the JOLTS report continued to reflect coronavirus-related job losses. Job openings fell to a level of 5.05 million. Layoffs and quits dropped significantly to 9.89 million in April, after March's record 14.64 million. The hiring rate fell to a record low of 2.7%. However, this data lags by one month, and last week's employment situation showed employers are starting to rehire.
Home buyers and homeowners looking to refinance continue to be motivated by lower mortgage rates. New purchase mortgage application submissions increased 5.0% and refinance mortgage application submissions increased 11.0% for a composite 9.3% increase for the week ending 6/5. Last week's survey marked the 8th straight week of new purchase increases.
As businesses reopen and Americans go back to work, the jobs forecast will start to improve. Lower mortgage rates and strong buyer demand are expected to continue through the summer. If you have any questions about a new home purchase or refinance, let us know.
Sources: Bloomberg, Econoday, MarketWatch, MarketWatch, Mortgage News Daily