Market Recap: Construction Spending Increases, Mortgage Applications Jump, ADP Employment Grows
Blog posted On February 05, 2021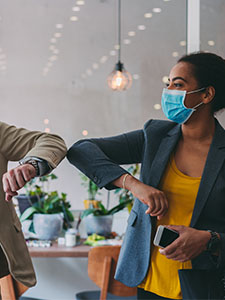 This week, mortgage rates remained relatively unchanged and continued to trend near historic lows. Construction spending rose again, largely due to the residential sector increasing spending for the seventh month in a row. Mortgage applications jumped as well. ADP employment grew as the labor market continues to recover from COVID-19 related slowdowns.
On Monday, the Commerce Department reported that construction spending increased at a seasonally adjusted annual rate of $1.49 trillion in December – the highest level since the government started tracking construction spending nearly 20 years ago. Up 1% from the previous month, outlays for construction projects rose higher than expected, largely because of the 3.1% increase in spending on residential projects. Spending on non-residential projects fell 1.7% in December, while public construction increased 0.5%. Residential spending is still likely the priority due to high housing market demand.
Mortgage application submissions jumped a composite 8.1% according to the Mortgage Bankers Association (MBA). The refinance index increased 11% week-over-week while the purchase index inched up 0.1%. Year-over-year, refinance application submissions were up 59% and purchase submissions increased 16%. "The one-week reversal in the recent upswing in rates drove an increase in both conventional and government refinance activity, as borrowers continue to lock in these historically low rates. MBA's refinance index hit its highest level since March 2020 and jumped 60% year-over-year," said Joel Kan, associate vice president of economic and industry forecasting at the MBA.
On Wednesday, the ADP employment report revealed that private sector employment increased by 174,000 jobs in January. "The labor market continues its slow recovery amid COVID-19 headwinds," said Ahu Yildirmaz, vice president and co-head of the ADP Research Institute. "Although job losses were previously concentrated among small and mid-sized businesses, we are now seeing signs of the prolonged impact of the pandemic on large companies as well." By company size, small businesses added 51,000 jobs in January, while medium and large businesses added 84,000 and 39,000 jobs, respectively.
Little by little, we are starting to see signs of economic recovery from the coronavirus pandemic. As more companies add jobs and more people return to full employment, the economy is hopeful to continue improving. When it does, mortgage rates will likely rise. To take advantage of rates while they are low, contact us today.
Sources: MarketWatch, MarketWatch, MBA, Mortgage News Daily, PR Newswire, Reuters