Market Forecast: Mortgage Apps, Consumer Price Index, Weekly Jobless Claims
Blog posted On March 09, 2020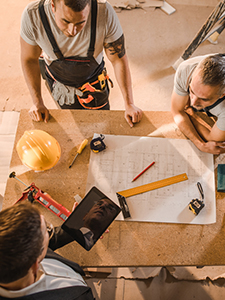 Last week, the Federal Reserve announced an emergency rate cut in response to coronavirus (COVID-19)-related economic slowdown. Mortgage rates reacted by trending lower. This week, the only significant housing report will be the Mortgage Bankers Association (MBA) weekly mortgage application survey. Other market-moving reports include the consumer price index and the weekly jobless claims report.
Even before the half point rate cut, mortgage rates have been trending lower. For the week ending 2/28, new purchase mortgage application submissions declined 3.0% but refinance mortgage application submissions jumped 26.0% for a composite increase of 15.1%. Real estate professionals expect refinance activity will continue as rates trend lower and lower.
The consumer price index tracks changes in the prices of a fixed basket of goods and services. In January, the consumer price index increased 0.1% month-over-month. Excluding more volatile food and energy costs, the index increased 0.2% month-over-month.
The weekly jobless claims report tracks week to week changes in new and continuing unemployment claims. For the week ending 2/29, initial jobless claims declined to a level of 216,000. Continuing claims increased to a level of 1.73 million.
Consumer spending and the labor market both influence the housing market and greater economic momentum. When the Federal Reserve announced the half point rate cut, Federal Reserve Chair Jerome Powell reiterated that economic growth itself is sustained despite the recent coronavirus (COVID-19)-related global economic slowdown. Any Federal interest rate movement impacts mortgage rates and following last week's rate cut mortgage rates trended lower. Many homeowners could benefit from a refinance with today's low rates. If you have any questions about refinancing, let us know.
Sources: CNBC, Econoday, MarketWatch, MarketWatch, Mortgage News Daily