Market Forecast: Job Openings, Consumer Credit, Mortgage Applications
Blog posted On April 06, 2020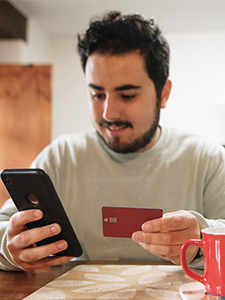 Mortgage rates have experienced some volatility in recent weeks as the mortgage market reacts to the coronavirus or Covid-19. This week, the only significant housing report will be the weekly mortgage application survey. The Labor Department's Job Openings and Labor Turnover Survey (JOLTS) and the consumer credit report are each scheduled for release on Tuesday and both reports will reflect pre-coronavirus data.
The JOLTS report tracks changes in available job openings, hiring, and voluntary quits. In January, job openings jumped to a level of 7 million, following several months of declines. The voluntary quits rate was 2.6%. Layoffs are expected in the coming months with closures and shutdowns impacting many industries including hospitality, tourism, and retail. As this data lags by one month, the February report will likely not yet reflect this.
The consumer credit report tracks changes in the amount of outstanding credit debt American consumers have. The report is segmented by revolving credit like monthly credit card debt and nonrevolving credit like student loans and auto loans but excluding mortgage debt. In January, consumer borrowing slowed, outstanding debt increased 3.44% month-over-month to a total of $4.2 trillion. Revolving credit declined 3.33% and nonrevolving credit increased 5.83%.
The Mortgage Bankers Association (MBA) weekly mortgage application survey tracks week to week changes in the submissions of new purchase and refinance mortgage applications. For the week ending 3/27, new purchase applications dropped 11.0% but refinance applications jumped 26.0% for a composite increase of 15.3%. MBA's associate vice president of economic and industry forecasting, Joel Kan explained, "Mortgage rates and applications continue to experience significant volatility from the economic and financial market uncertainty caused by the coronavirus crisis."
Many homeowners are choosing to refinance to lower their mortgage payment, secure a lower interest rate, or take cash out. Although mortgage rates have experienced some volatility, this year's average rates are still lower than last year's average rates. Banks and lenders are fully operational during state and local shutdowns although some employees have shifted to working remotely. If you have any questions about how our procedures have changed, please give us a call.
Sources: CNBC, Econoday, MarketWatch, MarketWatch, MarketWatch, Mortgage News Daily