Market Forecast: Housing Market Index, Housing Starts and Building Permits, and Existing Home Sales
Blog posted On March 16, 2020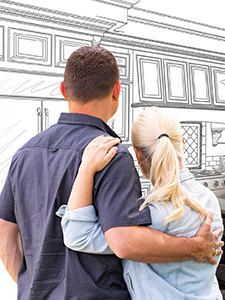 The Federal Reserve will not meet on Tuesday and Wednesday of this week, following Sunday night's emergency rate cut. Mortgage rates did not move significantly last week, remaining near year-long lows. There are several significant housing reports scheduled for release this week including the National Association of Home Builders' (NAHB) housing market index, housing starts and building permits, and existing home sales.
The NAHB housing market index tracks changes in home builders' perceptions of current sales conditions, sales expectations for the next six months, and buyer foot traffic. Any reading above 50 is considered positive. In February, the index declined by one point to a reading of 74. All gauges fell but remained overwhelmingly positive. Current sales conditions read 80, sales expectations for the next six months read 79, and buyer foot traffic read 57. While the index experienced a month-over-month decline, year-over-year home builder sentiment is over 10 points higher.
Housing starts track ground broken on residential projects and building permits track permits issued. In January, housing starts declined 3.6% month-over-month but rose 21.4% year-over-year to a seasonally adjusted annual pace of 1.57 million. Building permits jumped 9.2% month-over-month and 17.9% year-over-year to a seasonally adjusted annual rate of 1.55 million.
Existing home sales or the sales of previously constructed homes make up approximately 90% of real estate transactions. In January, existing home sales declined 1.3% month-over-month to a seasonally adjusted annual rate of 5.46 million.
The biggest challenge home buyers have faced in recent years is lack of available homes for sale. More home construction could help alleviate the inventory crunch many markets have felt. If you're interested in buying a home this year, getting preapproved for a home loan can speed up the process and help you make a stronger offer. Let us know if you have any questions about getting preapproved.
Sources: CNBC, MarketWatch, MarketWatch, MarketWatch, Mortgage News Daily, Reuters