Market Forecast: Housing Market Index, Housing Starts and Building Permits, and Existing Home Sales
Blog posted On August 17, 2020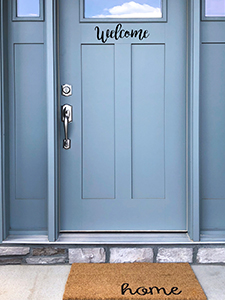 Mortgage rates continued to touch down to record low levels last week. The National Association of Home Builders' (NAHB) housing market sentiment index will come out on Monday, followed by housing starts and building permits on Tuesday, and the existing home sales report on Friday.
The NAHB housing market index is based on a survey of home builders' perceptions on current sales activity, sales expectations for the next six months, and buyer foot traffic. After a steep decline in April, the index has been returning to positive levels, Any reading above 50 is considered positive. In July, home builder sentiment climbed to a level of 72. Current sales conditions jumped to 79, sales expectations for the next six months ticked up to 75, and buyer foot traffic rebounded to 58.
Housing starts track ground broken on residential projects and building permits track permits issued. In June, housing starts increased 17% month-over-month to a seasonally adjusted annual rate of 17%. Building permits also increased, up 2.1% month-over-month to a seasonally adjusted annual rate of 1.24 million.
Existing home sales or resales track the sales of previously constructed homes and make up approximately 90% of residential real estate transactions. Existing home sales skyrocketed, 20.7% in July, the largest month-over-month gain since 1968. Annual numbers still reflect the impact of coronavirus. Sales declined 11.3% year-over-year.
After a delayed start this spring, due to coronavirus-related shutdowns and closures, real estate professionals expect home buying and selling activity to persist into the fall. Prospective home buyers looking to buy should expect a competitive market. Getting preapproved can help you make a stronger offer and even speed up the home buying process. If you have any questions about buying a home this fall, please let us know.
Sources: CNBC, CNBC, Econoday, MarketWatch, MarketWatch, Mortgage News Daily