Market Forecast: FHFA House Price Index, Existing Home Sales, New Home Sales
Blog posted On July 22, 2019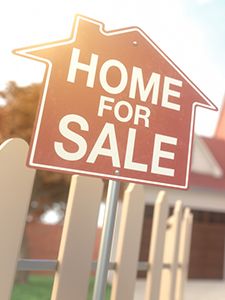 Mortgage rates continued to stay low last week, especially with speculation about a rate cut later this year. This week, the Federal Housing Finance Agency will release its housing market index. Additionally, existing home sales and new home sales are both scheduled for release.
The FHFA house price index is based on data for single-family homes purchased using conventional mortgages securitized by Fannie Mae and Freddie Mac. In May, home prices increased 0.4% month-over-month and 5.2% year-over-year. Though this data is a smaller subset than the S&P CoreLogic Case-Shiller home price index. Home price appreciation has started to slow overall.
Existing home sales or resales track the sales of previously existing homes. Existing home sales make up approximately 90% of total home sales. Existing home sales increased in May, up 2.5% month-over-month, but down 1.1% year-over-year, to a seasonally adjusted annual pace of 5.34 million. All regions increased, led by the Northeast up 4.7% month-over-month. The Midwest was up 3.4% month-over-month and the South and West each saw 1.8% increases.
New home sales, or the sales of newly constructed homes, make up approximately 10% of all real estate transactions. New home sales declined in May, down 7.8% month-over-month and 3.7% year-over-year. Although mortgage rates have dropped recently, existing home inventory is outselling new inventory because of the lower price points.
Whether you choose to buy an existing home or new home depends on your preferences and your timeline. Existing homes tend to sell for a lower price, but they come with the wear and tear of a home that has been occupied. You may need to renovate the home or replace appliances in the near future. You can find out much of this information through a home inspection. A new home tends to sell for a higher price, but you can get exactly what you want from the builder. Most new homes also come with warranties for the home itself and the appliances. Existing homes are usually move-in ready but building a home will extend your timeline. Before you start shopping, talk with a loan officer and find out how much home you can afford and whether it makes more sense for you to buy an existing home or build a new home.
Sources: CNBC, Econoday, MarketWatch, MarketWatch, Mortgage News Daily