Market Forecast: Existing Home Sales, New Home Sales, and FHFA House Price Index
Blog posted On June 22, 2020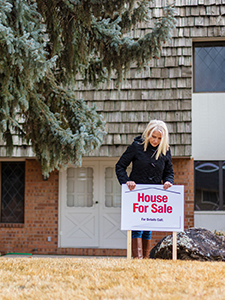 Mortgage rates continue to hover around record lows, motivating home buyers and homeowners to make mortgage moves. This week, the existing home sales report and new home sales report are both scheduled for release and are expected to reveal the state of post-coronavirus recovery. The Federal Housing Finance Agency (FHFA) will release its house price index on Wednesday.
Existing home sales or resales account for approximately 90% of all real estate transactions. In April, existing home sales declined 17.8% month-over-month and 17.2% year-over-year amid coronavirus closures and stay-at-home restrictions. Some sellers had pulled their homes off the market to reduce foot traffic and some buyers suspended their home searches until later this summer. As states and cities reopen and lift restrictions, real estate professionals expect home sales to turn around.
New home sales or the sales of newly constructed homes account for about 10% of all real estate transactions. In April, new home sales unexpectedly increased, up 0.6% month-over-month. Annually, however, new home sales were down 6.2%. Last week, home builder sentiment jumped significantly, suggesting builders are optimistic about strong buyer demand and low mortgage rates.
The FHFA house price index tracks changes in the value of homes financed through conventional mortgages securitized by Fannie Mae and Freddie Mac. In March, the FHFA house price index appreciated 0.1% month-over-month and 1.7% year-over-year. Home prices have appreciated at a slower pace since coronavirus-related closures.
Home buyers seem to be returning to the market as states and cities start to reopen. Much of the mortgage process can be completed online or over the phone, making it easy and safe to get preapproved at a distance. If you have any questions about how we are continuing to operate safely in accordance with social distancing guidelines, please let us know.
Sources: Builder Online, CNBC, CNBC, MarketWatch, MarketWatch, Mortgage News Daily