Market Forecast: Existing Home Sales, FHFA House Price Index, and New Home Sales
Blog posted On September 21, 2020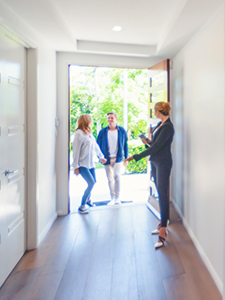 Last week, the Federal Open Market Committee voted to leave the federal funds rate unchanged. Mortgage rates continue to trend lower. This week, the existing home sales and new home sales reports are both scheduled for release. The Federal Housing Finance Agency (FHFA) will also release its house price index.
Existing home sales or resales make up approximately 90% of all real estate transactions. In July, existing home sales jumped 24.7% month-over-month, a record monthly gain. Annually, sales were up 8.7%. As sales surged, available homes for sale declined sharply. The National Association of Realtors (NAR) reported the supply of existing homes for sale fell 21.1% year-over-year, and the market is poised for an exceptionally competitive Fall and Winter.
The FHFA house price index tracks month-to-month changes in the value of homes financed through conventional mortgages securitized by Freddie Mac and Fannie Mae. Though the data subset is smaller than that of the Case-Shiller home price index, the FHFA house price index is still used to gauge home price appreciation trends. In June, the FHFA house price index appreciated 0.9% month-over-month and 5.4% quarter-over-quarter. With fewer available homes for sale, home price appreciation is expected to pick up.
New home sales or the sales of newly constructed homes make up approximately 10% of all real estate transactions. In July, new home sales climbed 13.9% month-over-month and 36.3% year-over-year. The data marks the strongest monthly gain since 2006. Some real estate professionals suspect the new home sales report reflects the suburban migration, as city dwellers move to more spacious communities. Fewer available homes for sale have also triggered home building as home buyer demand continues to outpace supply.
If you're buying a home in the coming months, you can expect to be competing against multiple other buyers when you make an offer. When you buy an existing home, you are buying a home that is move-in ready, but you may face more competition. When you buy a new home, you will have to have a more flexible timeline, but you'll be able to get exactly what you want in your home. If you have any questions about buying an existing home or building a new home, let us know.
Sources: Advisor Perspectives, CNBC, CNBC, Econoday, MarketWatch, Mortgage News Daily