Market Forecast: Consumer Credit, Mortgage Apps, Job Openings
Blog posted On September 07, 2020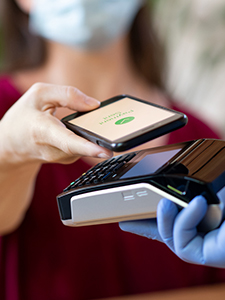 Mortgage rates continue to touch down to historic lows, hovering around the lowest levels in the past 12 months. This week, the only significant housing report will be the Mortgage Bankers Association (MBA) weekly mortgage application survey. Other market-moving reports include consumer credit and the Labor Department's Job Openings and Labor Turnover Survey (JOLTS).
The consumer credit report tracks overall consumer debt segmented by revolving and nonrevolving debt. Revolving debt includes regular monthly payments like credit card bills and nonrevolving debt includes longer-term debt like car loans and student loans. In June, consumer borrowing accelerated slightly at an annual growth rate of 2.6%, following two months of year-over-year declines. Revolving credit declined 2.8% but nonrevolving credit increased 4.3%.
The weekly mortgage application survey declined a composite 2.0% for the week ending 8/28. New purchase application submissions slipped 0.2% and refinance application submissions fell 3.0%. Despite the week-over-week declines, mortgage application volume is up 35% year-over-year.
The JOLTS report showed 5.9 million job openings in June, a 518,000 month-over-month increase. The voluntary quits rate increased to a level of 2.6 million. Although job openings have increased, data suggests companies may be "backfilling" positions, or rehiring furloughed workers.
Low mortgage rates will likely persist into the Fall and home buyers should expect a busy market. If you're looking to buy a home in the coming months, you should get preapproved for mortgage financing before you make an offer. With multiple potential buyers likely putting in offers on every home, a preapproved buyer makes a stronger offer.
Sources: CNBC, Econoday, MarketWatch, MarketWatch, Mortgage News Daily, Reuters