Market Forecast: Consumer Credit, Mortgage Applications, and Job Openings
Blog posted On October 07, 2019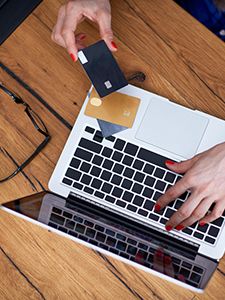 Mortgage rates trended slightly lower last week. This week, the only directly related housing report is the Mortgage Bankers Association (MBA) weekly mortgage application survey. The Federal Open Market Committee (FOMC) will release the minutes from its last semiannual monetary policy meeting giving economists a better understanding of what to expect for the rest of the year. Other market-moving reports include consumer credit and the Labor Department's Job Openings and Labor Turnover Survey (JOLTS).
Consumer credit measures the total amount of outstanding consumer debt segmented by revolving and nonrevolving credit. Consumer borrowing accelerated in July, at the fastest pace in about two years. Overall, consumer credit increased at an annual growth rate of 6.8%, up $23.3 billion. Revolving credit, like credit card debt, increased 11.3% in July. Nonrevolving credit, like student loans and auto loans, increased 5.3% in July. Based on July's data, consumer borrowing has not yet been slowed by global economic uncertainty recession talks.
The MBA weekly mortgage application survey turned around for the week ending 9/27. New purchase mortgage application submissions inched up 1.0% and refinance mortgage application submissions jumped 14.0% for a composite increase of 8.1%.
The JOLTS survey tracks month to month changes in job openings, hirings, and voluntary quits. Job openings fell slightly in July, down 0.4% to level of 7.217 million. Hiring is up 4.1% to a rate of 5.953 million. Voluntary quits increased sharply, up 2.4% at a rate of 3.592 million.
Consumer spending and a strong labor market trigger economic growth and thus housing market activity. Strong economic growth and lower mortgage rates could spur some housing market momentum this Fall. If you're interested in buying a new home or refinancing your current mortgage, try out our mortgage calculator. Estimate your payment and see how you could benefit from today's low mortgage rates.
Sources: CNBC, Econoday, MarketWatch, MarketWatch, Mortgage News Daily