Market Forecast: Construction Spending, Mortgage Apps, and ADP Employment Report
Blog posted On August 03, 2020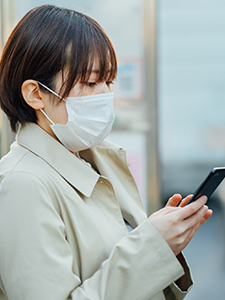 Mortgage rates remain historically low, following the Federal Open Market Committee's (FOMC) decision to leave interest rates unchanged. This week, the US construction spending report will be released along with the weekly mortgage application survey. The ADP employment report is also scheduled for release.
The US construction spending report tracks total spending on private and public construction projects. Construction spending declined 2.1% from April to May, reflecting initial coronavirus-related closures. Residential construction fell 3.9%, but public spending increased 1.2%. The data lags by one month, and June's data will likely reflect re-openings.
The Mortgage Bankers Association (MBA) weekly mortgage application survey tracks week to week changes in new purchase and refinance mortgage applications. For the week ending 7/24, mortgage application submissions declined for the first time in several weeks. New purchase application submissions dropped 2.0% and refinance application submissions slipped 0.4% for a composite decrease of 0.8%. The data indicated that first-time home buyers, specifically, may be dropping out of the home search. Mike Fratantoni, chief economist of the MBA, commented, "this trend, along with the fact that average loan sizes are increasing, indicate that prospective first-time buyers are being impacted more by the rising economic stress caused by the resurgence in Covid-19 cases, as well as the uncertainty on how the next round of government support will take shape.
The ADP employment report is based on data from approximately 400,000 US businesses employing approximately 23 million employees nationwide. The ADP employment report showed the addition of 2.37 million jobs in June. Small businesses added 937,000 jobs, medium-sized companies added 559,000 jobs, and large firms added 873,000 jobs.
Historically low mortgage rates have motivated home buyers and homeowners looking to refinance this summer. Even if you bought a home in the past few years, you could benefit from a lower payment with a mortgage refinance. If you have any questions about today's low rates, let us know.
Sources: CNBC, CNBC, Econoday, MarketWatch, MarketWatch, Mortgage News Daily