Market Forecast: Construction Spending, Mortgage Applications, ADP Employment Report
Blog posted On June 01, 2020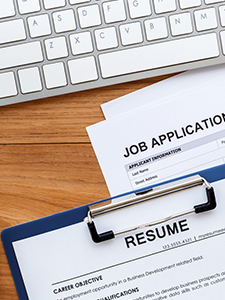 Mortgage rates did not move drastically last week and remain historically low. In housing news, the US construction spending report and the Mortgage Bankers Association weekly mortgage application survey are both scheduled for release. In employment news, the ADP employment report comes out on Wednesday.
The US construction spending report tracks total spending on public and private construction projects. In March, construction spending unexpectedly increased 0.9% to a seasonally adjusted annual rate of $1.36 trillion. Since the data lags by one month, we have likely not seen the full extent of pandemic-related closures on the construction industry. April's report should shed more light.
The MBA weekly mortgage application survey tracks week to week changes in new purchase and refinance mortgage application submissions. For the week ending 5/22, new purchase application submissions jumped 9.0% and refinance application submissions declined just 0.2% for a composite increase of 2.7%. As some states reopen and others ease restrictions, home buyers are resuming stalled home searches.
In April, the ADP employment report reflected widespread layoffs, due to pandemic-related closures. Small businesses eliminated 6 million jobs, medium sized companies shed 5.3 million jobs, and large firms cut 8.9 million jobs for a total loss of 20.2 million jobs. As of early May, the national unemployment rate stood at 14.7%.
As cities and states start to reopen, home buyers are resuming their home searches. With record low mortgage rates, buyers have an opportunity to lock in a low mortgage rate for the life of the loan. If you have any questions about today's rates or your home buying options, let us know.
Sources: CNBC, Econoday, MarketWatch, MarketWatch, MarketWatch, Mortgage News Daily, Washington Post