Market Forecast: Case-Shiller Home Price Index, Pending Home Sales Index, and US Construction Spending
Blog posted On September 28, 2020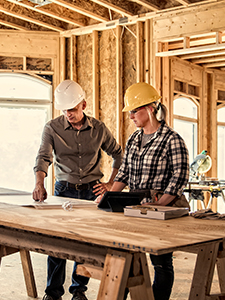 Mortgage rates continue to touch historic lows. This week, the S&P CoreLogic Case-Shiller home price index will be released on Tuesday, followed by the pending home sales report will come out Wednesday, and the US construction spending report will come out Thursday.
The Case-Shiller home price index tracks changes in the value of homes involved in two or more sales transactions across twenty major metropolitan areas throughout the country. Though the data lags by a month, it is still used to gauge home price appreciation trends. In June, the seasonally adjusted 20-city index did not show any month-over-month change. However, the index appreciated 3.5% in year-over-year change — well below the 6% average from two years ago. Phoenix led the index in annual gains with a 9% increase, followed by Seattle with a 6.5% increase, and Tampa with a 5.9% year-over-year increase.
The pending home sales index tracks month-to-month changes in homes that are under contract but not yet closed. It is used to predict future housing market activity such as new home sales and existing home sales. Typically, it takes four to six weeks for a contract to close. In July, the index reported yet another increase, up 5.9% month-over-month and 15.5% year-over-year.
The US construction spending report tracks total spending on public and private construction projects. In July, total spending had a slight rise of 0.1% month-over-month. Spending on private projects rose 0.6%, with residential spending specifically climbing 2.1%. Spending on public projects declined 1.3%.
With the current high demand for homes, home sellers should expect multiple offers shortly after listing their homes for sale. Mortgage preapproval can help strengthen your home offer and speed up your contract closing process. To get preapproved, you can fill out our loan application online.
Sources: MarketWatch, MarketWatch, MarketWatch, Mortgage News Daily, Reuters