Is Now a Good Time to Sell Your Home, or Should You Wait?
Blog posted On August 10, 2022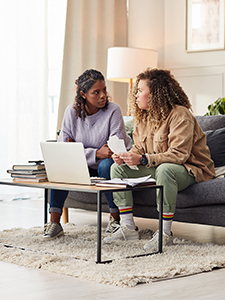 Fewer buyers and declining home prices have sellers thinking twice about listing their homes. So is now a good time to put your home on the market, or should you wait? Unfortunately, it's not a simple yes or no. But below are things that you can consider to help you make a decision.
Here are some factors that typically sway people to list their homes.
Low housing supply
Speak with your real estate agent about the amount of inventory available in your area. When inventory is low, demand increases, resulting in homes selling faster.
Lower interest rates
When interest rates are low, it leads to more buyers entering the market. This is good for sellers because this will generally lead to bidding wars and selling for a higher price, resulting in a higher profit. It can also help you if you are looking to purchase elsewhere.
Downsizing, upgrading, or relocating
If you have recently become an empty nester or found that getting up and down the stairs is becoming more challenging, it would be an excellent time to sell to downsize. Purchasing a smaller home would save you money and be easier to maintain. Or maybe your family is expanding and you're ready for more space. Another reason people tend to move is their job or their desire to retire in a new location.
Here are some factors that typically lead sellers to pump the brakes on listing their home.
Rising rates
When mortgage rates rise, fewer buyers are looking for a new home due to being priced out of the market. If you have a set higher price that you want to sell your house for, then you should wait to sell until rates start trending downward.
Home repairs or upgrades
Are there a lot of repairs or upgrades that need to be completed in your home? Then you may want to hold off on selling and consider a Renovation Loan or a cash-out refinance. Homes with updates will generally sell quicker and for a better price.
Recent refinance
If you've recently refinanced your home, then financially, it may not make sense to sell right now. When looking into the expenses of closings costs and other fees, you may not make anything after selling your home.
Are you still on the fence about selling or waiting? We would be happy to talk more about your situation and put you in contact with one of our Realtor partners, who are an expert in your area.
Sources: Bankratejavascript:void(0)